Greater organisational collaboration is transforming London's beleaguered urgent health services, to the benefit of people in mental distress
London's first mental health crisis care summit was held last month, bringing together service users, carers and professionals from the many organisations that are working to improve services for Londoners experiencing a mental health crisis.
'It can be difficult for people to access mental health services and the quality of support and care they receive varies'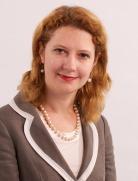 The summit covered many of the issues facing crisis care services in London with passionate first-hand accounts from service users and presentations from national and local leaders in mental health.
Many crisis care services in London are doing an excellent job of supporting service users and the summit highlighted examples of best practice. However, as all clinicians, staff and managers working in mental health in London know, too often the quality of crisis care services is often inconsistent.
It can be difficult for people to access services and when they do, the quality of the support and care they receive varies.
A mental health crisis should be treated with the same urgency as a physical health emergency but currently too many people in mental distress are not receiving the care they need, when they need it, and in the right place.
As the London Health Commission report, Better Health for London, said, "crisis care in London is in crisis itself".
Turning point
We are now at a turning point with a range of national, London and local initiatives all working to improve the crisis care system to ensure service users receive the support and care they require.
'Service users want to be listened to, they don't want to be judged'
The crisis care summit was organised by Healthy London Partnership – a partnership between London's 32 clinical commissioning groups and NHS England (London region) to transform health and care in London, and make London the healthiest city in the world.
The range of people at the summit highlighted the large number of organisations and individuals that have a role in supporting Londoners in crisis.
As well as mental health, urgent care and emergency department staff and services, this includes the police, ambulance service, local authorities, commissioners and voluntary sector.
Many of these organisations have come together to form crisis care concordat groups in London which, together with newly established urgent and emergency care networks, are helping to promote strategic alignment and partnership working.
London's mental health crisis commissioning standards set out the care Londoners suffering mental health crisis should expect to receive. Healthy London Partnership has also worked with Mind, Young Minds, and London service users and carers to develop a series of 'I' statements showing what Londoners expect from crisis care.
As well as highlighting issues of access and quality, the statements highlight that service users want to be treated with respect, compassion and care. They want to be listened to, they don't want to be judged and they want the choice of having their families to be involved in their care.
Places of safety
Section 136 of the mental health act gives police officers the authority to take an individual in mental distress from a public place to a "place of safety" so that their immediate needs can be properly assessed. There are 23 designated "health based places of safety" in the capital, but too often these are not available, not suitable or already in use.
This is occurring while the use of s136 has increased by 9 per cent across London over the past two years – and is highest among London's young people.
'One of the key aims of the crisis care summit was to promote collaboration across the mental health and urgent and emergency care system'
Those in mental distress are forced to wait – sometimes for several hours – in unsuitable areas, such as police or emergency department waiting rooms. This substandard care delays access to treatment and compounds a person's distress, meaning it often takes them longer to recover.
The quality of care also varies and 25 per cent of London's health based places of safety do not have dedicated staffing, with staff being pulled off mental health inpatient wards to treat people.
Later this year, Healthy London Partnership will publish a consistent s136 care pathway and a health based place of safety specification, which will set a minimum standard of care that meets the expectations of service users in London. These standards will cover areas such as staffing, assessments and governance arrangements.
The specification will sit alongside a London s136 care pathway to ensure a more consistent pathway of care for Londoners experiencing a mental health crisis.
To gain a clearer picture of crisis care and the s136 pathway in London, we will be carrying out a significant data exercise in the next three months. This will help establish the current service provision, demand and the relationships between different services. From this data we will be able to identify any gaps and assess what changes are needed to meet the minimum standards and make the 'I statements' a reality.
We are also developing more detailed guidance for staff and managers in emergency departments to help clarify their roles and responsibilities with regards to the mental health commissioning standards. We need to ensure that all clinicians, managers and staff working in mental health and urgent and emergency care services have the support they need.
One of the key aims of the crisis care summit was to promote collaboration across the mental health and urgent and emergency care system. The organisations involved in mental health crisis care in London are working together more closely than ever before. Events such as the summit help to further strengthen these connections.
A continued focus on promoting collaboration – along with the sharing of best practice – is vital if we are to transform care for Londoners in mental health crisis.
Emma Whicher is medical director at South West London and St George's Mental Health Trust and clinical lead for Healthy London Partnership's Mental Health Crisis Care.