King's Fund report says financial climate makes it "challenging" for mental health trusts to improve quality but it is possible
Mental health sector leaders say quality improvement can lead to savings
Sector chiefs believe national bodies can do more to support providers roll out quality improvement programmes
Quality improvement is not a "pipedream" for mental health providers despite the current financial climate, a new King's Fund report has concluded.
A leading mental health chief executive also told HSJ that introducing a quality improvement approach helped organisations make savings and efficiencies in the long term.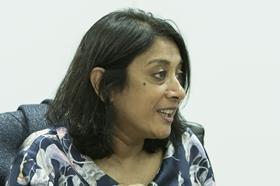 The report said it was "challenging" for many mental health leaders to introduce a quality improvement programme when the narrative is "dominated" by achieving financial balance.
Quality improvement is a formal approach to the performance analysis with a view to improving it, and often involves leaders empowering staff and patients to find solutions to problems.
The Quality Improvement in Mental Health report said the financial climate made it challenging for executives and directors to move away from "command and control" leadership to allow staff, patients and carers the chance to develop solutions.
But report author Chris Naylor said implementing quality improvement was not a "pipedream" in the current financial climate.
Mr Naylor, a senior fellow at the King's Fund, said: "I don't think it's a pipedream, but it does make it more complicated. The key thing is that this is something that to do it well you need to take time to lay the foundations and you can start doing that work even in the current environment.
"What you don't want to do is go into it trying to overpromise this is going to be the solution to financial problems in your organisation – it's not a quick fix. The danger is you will be driving it from the wrong ethos."
East London Foundation Trust chief executive Navina Evans said her organisation's quality improvement programme had not only improved quality and efficiency, but saved money as well.
She said a lot of the savings were kept "within" the system, such as reducing violence in inpatient wards, which reduced staff sickness and absence rates, therefore reducing agency spending.
Ms Evans added: "We have seen an impact on quality, an impact on efficiency, an impact on cutting down waiting times and waste. [Quality improvement] is quite good for dealing with increasing demand.
"We are moving into the next phase of the triple aim, better satisfaction, better quality, but really looking for value for money."
Ms Evans' trust was rated outstanding by the Care Quality Commission last year and praised for its quality improvement programme.
The King's Fund report also said mental health leaders felt NHS England, NHS Improvement and the CQC could do more to help organisations implement quality improvement, including:
Helping providers share good practice and connecting organisations with each other.
Ensuring there are clear messages about their respective roles and strategies in relation to quality improvement, how these roles join up and what support they can offer to local providers.
Supporting organisations to focus on issues of local importance and giving them the flexibility to adapt national guidance.
Allowing providers to challenge requirements from commissioners and others, such as measuring things that "do not add value", to free up time to focus on quality improvement.
HSJ reported in January that NHS Improvement has teamed up with Northumberland, Tyne and Wear FT to develop a new improvement programme for the sector.
This will look at sharing best practice from leading trusts to support other organisations.
Mr Naylor said it was an "unanswered question" about how regulators will support providers to implement quality improvement programmes. He said: "What is not clear is how that's going to happen. It's one of the unanswered questions: how do regulators regulate in a way that supports quality improvement rather than creating an impediment?"