Four mental health trusts in West Yorkshire and Harrogate STP to form committee in common
West Yorkshire Mental Health Services Collaborative will be made up of chief executives and chairs
Committee will have delegated decision making powers
Mental health leaders are creating a joint committee to standardise pathways and improve service quality across their sustainability and transformation partnership, HSJ can reveal.
The four mental health trusts in West Yorkshire and Harrogate STP have agreed to create a committee in common for the region.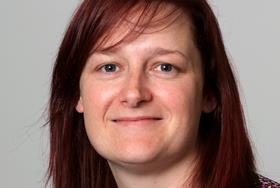 The West Yorkshire Mental Health Services Collaborative will be made up of the chief executives and chairs of Bradford District Care Foundation Trust; Leeds and York Partnership FT; Leeds Community Healthcare Trust; and South West Yorkshire Partnership FT.
HSJ understands the plans were approved at private board sessions of each trust and the group will sign a memorandum of understanding next week.
The committee will meet quarterly, beginning on Monday, and be led by Leeds and York Partnership chief executive Sara Munro.
Each trust will create an internal committee with delegated responsibility to make decisions over a set programme of work, which will then meet as the committee in common.
The collaborative will have five workstreams and aims to reduce variation, develop standard operating procedures, deliver economies of scale and create centres of excellence for specialist services.
Its goals are:
Eliminate non-specialist out of area placements within 12 months.
A 40 per cent reduction in unnecessary emergency attendances.
Form a single acute bed base for the region with a single bed management function.
Invest in community children and adolescent mental health services supported by the opening of a new tier four unit.
A 10 per cent reduction in suicides by 2020-21.
Dr Munro, who is also the STP lead for mental health, said: "We want to make sure that mental health and learning disability services across West Yorkshire provide consistent, high quality care for the whole person, which is firmly connected to local communities and where people live.
"To do this, we need to work together on some of the biggest challenges we face, strengthening our joint working and working in partnership with commissioners, emergency services and voluntary and community sector partners."
The region has already set up a joint committee of clinical commissioning groups and the West Yorkshire Association of Acute Trusts.
It has also been given devolved commissioning powers from NHS England to run a number of new care models.
Leeds Community Healthcare is leading a CAMHS new model of care with Leeds and York Partnership on adult eating disorders across the patch.
HSJ understands NHS England is preparing to launch a third wave of pilots that will allow regions to bid to take control of specialised commissioning budgets for CAMHS, adult eating disorders and low and medium secure services.
Joe Gammie is a correspondent for HSJ covering mental health, community health, Yorkshire and the North East.