Waiting time targets were taken out of new pathway guidance
NHS England published new guidance for perinatal services last week
The guidance was to include a 24 hour mother and baby unit admission target but was left out of the final document
Waiting time targets for treating new and expecting mothers with serious mental health problems were scrapped and removed from new national guidance, HSJ can reveal.
NHS England published its perinatal mental health care pathways guidance last week, setting out what care it expects for patients.
It laid out five paths for new and expecting mothers with mental health problems, from preconception advice to emergency assessments and admission to mother and baby units.
None of the pathways have waiting times, but a draft copy did say mothers and babies should be admitted to a MBU within 24 hours.
Alain Gregoire, chair of the Maternal Mental Health Alliance, told HSJ the expert reference group that was consulted on the new guidance by NHSE had recommended two new waiting times.
These were:
90 per cent of mothers and babies admitted to a MBU within 24 hours; and
95 per cent of women with suspected postpartum psychosis to have an emergency assessment within four hours.
Dr Gregoire said with perinatal services due to receive an extra £365m of extra funding by 2020-21 under the Five Year Forward View for Mental Health, there was no better time to introduce new targets.
He added: "I am very disappointed and concerned that these pathways have been published without any recommended maximum responses times.
"NHS England's impressive expansion of specialist perinatal mental health services provides a golden opportunity to set response times, at the very least for urgent and emergency care."
The published guidance said women referred to a liaison psychiatric team should be seen "in line with national guidance such as the urgent and emergency liaison mental health care pathway guidance". This guidance, published last year, said emergency patients should be treated within four hours.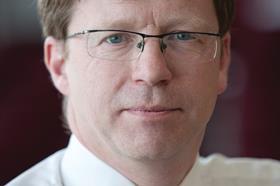 HSJ understands this means women referred for an emergency assessment will have to be treated within four hours if seen by a liaison team, but not if they are referred to another service such as a community mental health team or crisis resolution and home treatment team.
Dr Gregoire said the new pathways made no sense and were of very little use without waiting time standards and the expert reference group had been given no notice they were being scrapped.
He added: "Cutting the crucial element of timing from the pathways also makes what is left seem very strange. They did not consult with the expert reference group that they were scrapping the recommended timings."
The guidance was developed by the National Collaborating Centre for Mental Health with involvement from the expert reference group.
Mind chief executive Paul Farmer said the new pathway, which was meant to be published in 2016-17, was an important step in improving services and achieving parity of esteem.
NHS England has pledged to publish guidance for a number of pathways by the end of 2018-19 including:
urgent and emergency community based mental health response times;
urgent and emergency community based mental health response blue light services;
acute mental health care; and
children and young people's mental health.
But Mr Farmer, who chaired the Mental Health Taskforce, said it was vital the all the new pathway guidance was consistent.
He added: "If not, the risk is that people will fall through the cracks, usually when they are at their most unwell.
"These pathways are the foundation not just of the current Five Year Forward View but for what comes after it – which the NHS needs to start planning for now."
An NHS England spokesman said: "The Maternal Mental Health Alliance rightly said recently that increasing access to perinatal mental health services could be "life saving", and considering only two years ago this help was available in just three per cent of the country, our immediate priority is to introduce care safely across the whole of England, in a way which works for families in each community."