New royal college president elect vows to address neglected mental health services for older people
Wendy Burn takes over as president of the Royal College of Psychiatrists in June
The president elect of the Royal College of Psychiatrists has warned mental health services for older people are being "neglected" and she will make a priority for the college.
In an interview with HSJ, Wendy Burn said while a lot of good work had been done with older patients with dementia, those with mental health problems such as depression and anxiety needed more specialist support.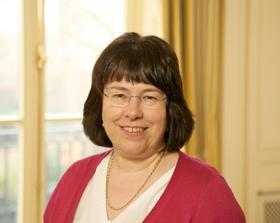 Dr Burn, a consultant old age psychiatrist, was elected as the college's 15th president in January and will succeed Professor Sir Simon Wessely in June for a three year term.
She said older people have massive mental health needs that require specialist rather than general interventions.
She added: "My patients are in and out of hospital the whole time. They have massive mental health needs. They are a different group. People talk about the frail elderly – the system isn't really set up for them.
"It has been neglected, there's a lot of good work that has been done on dementia and it has improved massively, we need to relook at depression in the elderly."
Dr Burn said when talking therapies are provided for all age groups, older patients do not get the specialist support they could benefit from.
While the mental health taskforce recommended a new CQUIN payment to "improve the recognition and treatment of depression in older people", there are no plans for this to be implemented.
The taskforce said last year: "Wherever it is provided care should be appropriate to people of all ages. Older people should be able to access services that meet their needs – bespoke older adult services should be the preferred model until general adult mental health services can be shown to provide age appropriate care."
There are also concerns that despite improving access to psychological therapies being effective at treating anxiety and depression in older adults, only 6 per cent of referrals to IAPT in 2015-16 were for people over 65. The Department of Health's target is 12 per cent.
Dr Burn said her other priorities included:
addressing the need to train more psychiatrists and increase staff retention;
the lack of acute beds across specialties;
children and young people's mental health services; and
reducing bureaucracy that limits clinical time.