Commission describes mental health system under pressure after "steady attrition" of funding in recent years
Lord Crisp calls for new four hour waiting time target for acute adult patients and an end to long distance transfers
Mental Health Network calls on NHS England to invest directly in frontline provision of services
A new four hour waiting time target for acute adult mental health patients should be established by the government from October 2017, according to an independent commission led by former NHS chief executive Lord Crisp.
The commission on acute adult psychiatric care has also called on ministers to end the controversial practice of sending adult and child patients hundreds of miles to find a bed.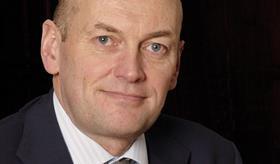 The commission's report said: "Access to acute care for severely ill adult mental health patients is inadequate nationally and, in some cases, potentially dangerous. There are major problems both in admissions to psychiatric wards and in providing alternative care and treatment in the community. These two sets of problems are intimately connected and need to be tackled together…
"This report paints a picture of an acute mental health system under pressure, with difficulties in access to care compounded by – in some instances – poor quality of care, inadequate staffing and low morale. Too often inadequate data and information are available but it is clear that the whole system has suffered from a steady attrition in funding from both NHS and local government sources in recent years."
The commission was set up by the Royal College of Psychiatrists last year in response to growing concern about demands on acute mental health services and the impact on patients.
By October 2017 the commission wants the government to introduce a maximum waiting time of four hours for adult patients to be admitted to acute psychiatric wards or be accepted for home treatment after an assessment.
Sending patients longs distances for specialist treatment should also be eradicated by this time.
Other recommendations are:
Commissioners, providers and clinical networks to undertake a service capacity assessment to ensure that they have an appropriate number of beds and resources for crisis resolution and home treatment teams to meet the four hour target.
A single set of easy to understand and measurable quality standards for acute psychiatric wards nationally.
More investment in home based treatment, systems and staff.
The piloting of a specific mental health race equality standard to improve the experience of care for people from ethnic minorities.
Improved access and use to housing for short term crises and long term accommodation.
Greater patient and carer involvement in services and better collaboration between service providers and commissioners.
Lord Crisp said: "It is time to end the difference in standards between mental and physical illnesses. People with severe mental illnesses need to be able to find care just as quickly as people suffering from physical illnesses – and they shouldn't have to travel long distances to do so."
In 2014-15 more than 100,000 people were admitted to hospital as a result of a mental health issue. It is estimated that around 500 mentally ill people travel over 50 kilometres for a bed each month due to a shortage of beds and alternative community services.
Royal College of Psychiatrists president Professor Sir Simon Wessely said: "The answers lie not in just providing more beds, although there are definitely places where that might help in the short term, but assessing the entire system.
"In particular we stand alongside Lord Crisp in asking that there is a new pledge for a maximum four hour wait for admission or home treatment by 2017, and that the unacceptable practice of sending seriously sick patients around the country is ended by the same date. If we were talking strokes, heart attacks or cancer, we wouldn't even have to ask."
Stephen Dalton, chief executive of the Mental Health Network, said: "Government rhetoric about prioritising mental health does not match the reality of shrinking funding and hard working staff struggling to cope with growing public need.
"The evidence presented by this useful report is clear that the postcode lottery of investment in mental health services in England is putting vulnerable people, including children, at risk.
"In recent years investment in mental health services has been falling. It is now urgent that this trend is halted and that we see NHS England get investment directly to the frontline of provision."