Lord Crisp "very disappointed" by the lack of urgency in implementing his recommendations from two years ago
Crossbench peer says he was "surprised" four hour waiting target was not in the Mental Health Five Year Forward View
Also "disappointed" deadline for eliminating out of area placements was pushed back by three years
Former NHS chief executive Lord Crisp is "very disappointed" with the lack of urgency in implementing his recommendations to improve access to acute mental health care – with NHS England yet to publish an official response two years after they were made.
Lord Crisp led a commission on acute adult psychiatric care that called for a new four hour waiting target for acute mental health patients and an end to out of area placements.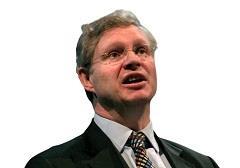 The government said in November that NHS England had prepared a response to the Crisp report, due out "soon", but no date has been set for its publication. The report was published in February 2016.
The crossbench peer told HSJ he was surprised the targets had not been included in the Mental Health Forward View and work to introduce it should start soon because it will take years to embed.
Lord Crisp said he was "very disappointed" at the slow progress on adopting the targets and NHS England had no sense of urgency in implementing them. He said he would have expected an official response from NHS England by now.
His commission was set up by the Royal College of Psychiatrists in 2015 in response to growing concern about demands on acute mental health services and the impact on patients.
The report recommended the introduction of a maximum waiting time of four hours for adult patients to be admitted to acute psychiatric wards or be accepted for home treatment after an assessment.
Lord Crisp, who was also a Department of Health permanent secretary, said NHS England should set a baseline trajectory to begin work towards the target but warned it will take years to embed like the four hour accident and emergency standard did.
He added: "I am slightly surprised because I thought it would be fairly easy to work it in with the Five Year Forward View.
"They have to get started, acknowledge the low baseline and set a trajectory for the next few years for improvement – recognising it took three years for the A&E target to be achieved.
"The target should be to be making progress on this year by year because it won't be done overnight. But they can still make progress on it, even if you can't achieve it."
On eliminating out of area placements, he said: "We are pleased about the improvements in some areas but the lack of a target means these improvements have not been everywhere.
"They put it back three years, which means there's no sense of urgency about it because we know people will start to act on it when there's 18 months to go.
"We were very disappointed our recommendation was not taken on board particularly when some people have done it already."
HSJ understands several new waiting times standards for the sector were drafted as part of new pathways guidance for acute, and urgent and emergency mental health care.
These included a proposal for a target to get mental health patients into an inpatient bed within four hours of the decision to refer, but it is not known if it is still being considered.
Guidance was commissioned by NHS England and drawn up by the royal college's National Collaborating Centre for Mental Health. NHS England promised the new pathways guidance as part of the Mental Health Forward View implementation plan and said it would be published in 2016-17. It is not known why it has been delayed.
HSJ understands NHS England is worried the new target could create perverse incentives such as sending people out of area to meet the standard or raising the access threshold and turning patients away.
An NHS England spokesman said around a quarter of mental health trusts were "consistently" avoiding inappropriate out of area placements.
He added: "Trusts remain committed to eliminating these placements by 2020/2021 as clearly set out in the Government's mandate to the NHS.
"Mental health leads from the best performing parts of the country are now currently working with other areas to ensure lessons from their area are shared across England.
"Alongside that, the NHS continues to deliver on agreed practical commitments to improve crisis care, in line with the mental health taskforce recommendations, including investing an extra £400m in crisis resolution and home treatment teams and implementing 'core 24' mental health liaison services."
Story updated at 1.30pm on Wednesday, February 21, to include NHS England's statement.