Children and young people are struggling to access mental health services, must navigate a fragmented landscape of provision and risk being placed in an inpatient unit many miles from home, a Care Quality Commissioner review has concluded.
Paul Lelliott, the CQC's lead inspector for mental health, said he will not be proposing any "quick fixes" for the problems in children and adolescent mental health services outlined in a report. However, he said better access to intensive support at home and round the clock crisis services could help keep young people out of in-patient units.
The report is the first phase of a review into mental health services requested by Theresa May earlier this year.
It highlighted:
Problems accessing help with a waiting list for one specialist service of over 600 days. Public Health England has said only 25 per cent of young people who need treatment for a mental health problem are able to access it. While eligibility criteria for services varies around the country, there was concern thresholds are frequently set very high.
While some services were good, this was not universal. Five per cent of specialist inpatient services were rated inadequate for safety. HSJ has recently highlighted failings in privately run units. Dr Lelliott said it was "difficult to comment on those particular organisations… as a general point I do think that it is important that services have a peer group". But he added that other CQC research had not shown differences between the NHS and independent providers.
Staff were not always adequately trained to meet young people's needs, and in 14 out of 101 specialist services there were not enough qualified, competent and experienced staff. They did not always have adequate understanding of the Mental Health and Mental Capacity acts. Poor governance meant that they sometimes used out of date or poorly implemented policies, and record keeping was not always adequate.
Variation in mental health spending between clinical commissioning group areas of between £41 to £83 per person under 18 (excluding NHS England spend). This did not always correlate with referral rates – Wessex had one of the highest referral rates and the third lowest spend. Dr Lelliott said CCGs leading on the Five Year Forward View were paying "close attention" to the extent to which additional spend on CAMHS was reaching services.
Difficulties accessing inpatient specialists close to home. Dr Lelliott suggested there was not a shortage of beds overall but there could be issues with the geographical distribution and the types of bed available. Patients with a learning disability or who needed a psychiatric intensive care bed could be placed a considerable distance from their family.
The next phase of the CQC's work will involve looking at how services can be improved, including learning from the areas providing good services, Dr Lelliott said.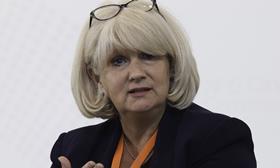 Claire Murdoch, mental health director at NHS England, said: "It is factually unarguable that after years of underinvestment, NHS funding for young people's mental health services is now going up. In the past year alone, the figures show young people's mental health spending has gone up by £100m. This 15 per cent increase far outstrips the overall rise in mental health spending, which itself is now rising far faster than the overall NHS budget. Without a doubt, after years of drought, the NHS's mental health funding taps have now been turned on.
"Around the country these critical services are beginning to expand and improve, with three quarters of young people now getting urgent eating disorder care within one week. But NHS England has also been explicit about the scale of unmet need, which recent improvements have inevitably only been able to begin to tackle. It's going to take years of concerted practical effort to solve these service gaps – even with new money – given the time it inescapably takes to train the extra child psychiatrists, therapists and nurses required."