Those with complex learning disabilities inappropriately living in secure units should be capable of independent living, writes Chris Hampson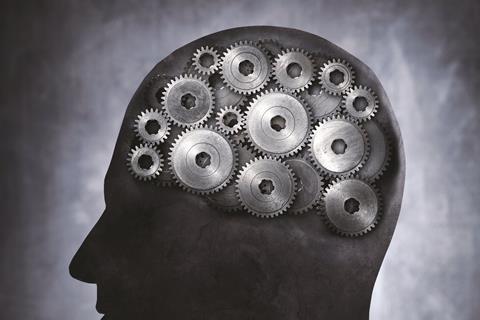 Before moving to Nimrod House in Newham, London, near to where he grew up, Riz, 37, had never experienced independence, having lived in various secure hospital units, many miles away from home, his entire adult life.
Most recently, Riz had been placed in a secure hospital 60 miles away in Colchester, Essex. When he was there, his family were only able to see him once a month – now they see him most days.
Nimrod House is five minutes away from Riz's grandparents' home. Spending time there, and in other familiar surroundings, such as his regular trips to the swimming pool where he learned to swim as a child, have given him the security he needed to make significant progress.
Look Ahead runs specialist care, support and housing services across London and the south east, and Nimrod House is one of our latest developments. The Care Quality Commission registered facility is designed to support individuals with high level or complex learning disabilities, mental health needs and behaviour that challenges.
It provides flexibility in both tenure and care, and its 24 hour high support service and five self contained flats, each incorporating bespoke features and technology, enable residents to develop the skills they need to live more independent, fulfilling lives.
Look Ahead owns the building and we have already won two national awards – a UK Housing Award and National Learning Disabilities and Autism Award – for our pioneering work creating an environment that meets the specific needs of its residents.
But Nimrod House, which was opened 15 months ago, is the result of our work building long term relationships with health and social care professionals in Newham, in particular, the borough's clinical commissioning group.
Leaving institutional settings
The CCG has worked in partnership with Look Ahead to help Riz and the other residents at Nimrod House to leave institutional settings and move back to their home borough and, over time, make the transition to independent living. It has also worked closely with us to coordinate specialist support from multiple agencies, including psychiatry, occupational therapy and the range of health services, that each individual requires.
We are confident that the positive outcomes we've been able to help Riz and his family to achieve together can be reproduced up and down the country
Commissioners in Newham recognised that, with the right support, in the right place – close to home, where they can build and maintain relationships and take part in meaningful activities – people with complex learning disabilities and mental health needs can live independently in the community.
Look Ahead currently delivers 20 specialist services for nine local authorities and CCGs, supporting over 350 customers with a broad range of learning disabilities. However, this approach isn't as widespread as it should be.
As recently as 2014, nearly 3,000 people like Riz, with autism and/or learning difficulties, were inpatients in "specialist" services at any one time in England. This is despite the fact that there is national recognition that many of these individuals should not have been placed in these institutions, and others are living in them for far too long.
In the wake of the Winterbourne View scandal in May 2011 – when the BBC's Panorama programme exposed the abuse of inpatients at a hospital in Gloucestershire – the government introduced Transforming Care, which set out the steps to be taken to ensure such maltreatment would never happen again.
A "programme of action" published alongside the Transforming Care report also pledged to move everyone who is inappropriately placed in institutions into person centred community care and support services by June 2014. Yet at the time this deadline came and went, there were still more people being admitted to institutions than were being discharged, and a report into the progress of the Transforming Care agenda concluded that it was "too easy to continue with the status quo".
In October 2015, "Building the right support", a report published by NHS England and others, set rigorous targets: a 45 per cent to 65 per cent reduction in inpatient beds commissioned by CCGs, and a 25 per cent to 40 per cent reduction in the number of NHS commissioned beds by March 2019.
There's a lot to do within the next year or so if these targets are to be met. In Nimrod House, Look Ahead has developed a CQC registered, accommodation based model that not only works, but also saves money. For example, using the NHS National Schedule of Reference Costs (2014-2015) to calculate comparative costs, Riz's placement at Nimrod House is 17 per cent cheaper than a high security hospital placement.
Riz is now using public transport to travel around London with members of his support team; he keeps his flat clean, and does his own laundry and shopping. We are confident that the positive outcomes we've been able to help Riz and his family to achieve together can be reproduced up and down the country.
Raheela, Riz's mother, reports that her son is now "a much happier person" than before. Our aim must now be to work together so the families of many more of the other individuals with complex learning disabilities who are inappropriately living in secure units are able to say the same about their loved ones.