Jeremy Hunt now receives immediate reports of any death in a children's mental health inpatient unit, a health minister has revealed
In a written statement, Nicola Blackwood said there had been 11 deaths of children under the care of inpatient mental health services in the last four years.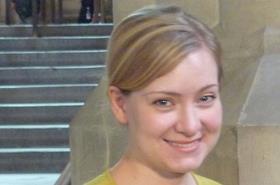 She said a government review could not provide an accurate figure on the number of deaths prior to January 2013.
The statement to Parliament on 20 January said that since June 2016 an immediate report of any death in a children's inpatient mental health settings or on home leave from such services is sent to the health secretary and the minister responsible for mental health. Since July, Mr Hunt has been in charge of the mental health portfolio.
Ms Blackwood said: "Officials have now made a detailed assessment of the available data. I can confirm that there have been 11 deaths of patients under the care of mental health inpatient services, both inside and outside of the premises since January 2013.
"It is with regret that I cannot provide a figure for this earlier time period. However, I am fully committed to making sure that we are able to improve on this in the future.
"As of June 2016, both the minister with responsibility for mental health and the secretary of state for health receive an immediate report of any death in a children's inpatient mental health settings or on home leave from such services where they occur."
As well as a report to the health secretary, the Department of Health will also notify the National Confidential Inquiry into Suicide and Homicide if a self-inflicted death has occurred in these circumstances.
The figures and clinical lessons will be compiled into annual reports which will be made available to Parliament.
Ms Blackwood said the department has written to children's mental health providers to "remind them" of their reporting duties.
The assessment into the deaths of children being supported by mental health inpatient services followed a commitment by former community and social care minister Alistair Burt in April last year to investigate the issue.
Ms Blackwood reiterated the DH's commitment to implement the recommendations of the Mental Health Taskforce. NHS England set out its implementation plan in July, which included an extra £1.4m for children and young people's services by 2021.
Theresa May has made mental health a priority for her government and announced new policies earlier this month including mental health first aid training for schools.