Find out how Oxfordshire is helping service users back into work
It has been proven that employment is beneficial to mental health service users. Yet rates remain low, even despite the existence of schemes to help them.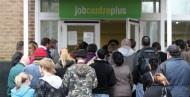 As HSJ discussed this week, this has a number of causes, such as reliance on a clinician's "gut feeling". This means interventions to help service users find work should be targeted in a standardised way.
On Wednesday 7 May at 1pm, Oxford Health Foundation Trust consultant psychiatrist Andrew Molodynski and colleagues will be online to discuss how services in Oxfordshire are using a "light" version of an intensive (and therefore expensive) individual placement and support model to help service users.
Taking part
Andrew Molodynski, consultant psychiatrist, Oxford Health Foundation Trust
Jeremy Rowland, consultant psychiatrist, Southern Health Foundation Trust
Alexandra Forrest, research assistant, department of psychiatry, Oxford University
Where: In the comments below this article
When: 1pm, 7 May 2013
HSJ readers are invited to quiz Dr Molodynski on the evidence for the Oxfordshire programme, costs, service user responses and the practicalities of setting it up and running it.
To take part simply leave a question in the comments below. You will need to be a registered user of hsj.co.uk to post a comment, sign up for free here.