CCG investment in mental health forecast to rise to nearly £11bn by 2020-21 if mental health investment standard is hit
HSJ analysis finds if mental health spending rises in line with programme allocation, it will rise from £9.978bn in 2017-18 to £10.8bn in 2020-21
But this is predicated on every CCG hitting the investment standard – 32 fell short in 2016-17 and 21 predict to miss it this financial year
Clinical commissioning group investment in mental health will rise by 8 per cent over the next three years to nearly £11bn if they meet mandated spending targets, HSJ can reveal.
Our analysis of expected CCG allocation growth estimates their investment mental health should rise from £9.978bn in 2017-18 to £10.8bn in 2020-21.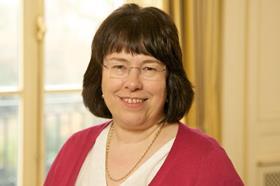 However, this will only be achieved if every CCG meets the mental health investment standard to continue to increase mental health spending in line with their programme allocation growth.
If every CCG meets the standard it will mean they will be investing an extra £1.6bn a year in mental health compared to 2015-16 – a rise of 18 per cent.
It will also mean commissioners will be investing £650m more into the sector than the predicted amount needed to meet the pledges in the Five Year Forward View for Mental Health implementation plan. The plan says CCGs need to be spending an extra £1.007bn a year on mental health by 2020-21 compared to the 2015-16 baseline.
HSJ's forecast is based on every CCG meeting the mental health investment standard, which NHS England made a national requirement in the 2018-19 planning guidance last month.
We forecast the figures based on predicted national allocation growth for 2018-19, 2019-20 and 2020-21 and applied these to the planned CCG mental health spend of £9.978bn in 2017-18, published in NHS England's mental health dashboard summary.
However, several CCGs are struggling to meet the investment standard, with 32 falling short in 2016-17.
NHS England's mental health dashboard summary for the first two quarters of 2017-18 estimates 85 per cent of CCGs will hit the standard – 176 of the 207 organisations.
The full dashboard is expected to be published before the end of the month.
Analysis of freedom of information requests to every CCG found that of the 172 responses, 21 CCGs predicted they will fail to hit the standard in 2017-18.
The implementation plan also predicts that if the forward view priorities are carried out they will save £744m nationally.
These savings include:
£168m by introducing crisis resolution and home treatment teams;
£108m by improving the physical health care of mental health patients;
£84m from the introduction of liaison psychiatry teams in acute hospitals; and
£364m from integrating talking therapies into long term condition pathways.
However, HSJ understands many of the savings will not be made within the mental health sector but across the acute sector and primary care through reducing emergency department attendances, GP appointments and emergency admissions for mental health patients.
Royal College of Psychiatrists president Professor Wendy Burn welcomed the increased focus on mental health but said there needed to be a transparent way to track the money to make sure it reached the front line.
She added: "The Five Year Forward View for Mental Health relies on local areas agreeing how they will reinvest the savings made by hospitals and GPs as a result of improved mental health services. This money must be reinvested in mental health services.
"It also relies on commissioners meeting the mental health investment standard, which requires them to increase their mental health spending at least as fast as their overall allocation.
"We know that in 2016-17, 15 per cent of them failed to do so and while NHS England has now reinstated the obligation to meet the standard, we fear some commissioners are still struggling to do so."
An NHS England spokesman said the additional investment of more than £1bn by 2020-21 was only a proportion of the funding going into the sector during this period.
He added: "The Five Year Forward View will be delivered through significant extra investment and ambitious but realistic savings from more efficient treatment, which we are already starting to deliver, including reduced demand for urgent and primary care, thanks to services like integrated improving access to psychological therapies."
Exclusive: The 23 CCGs predicting a cut in mental health spending
1

2

Currently reading

Mental health funding forecast to hit £11bn by 2021

3