Mental health commissioners and providers told to move away from block contracts
NHS Improvement and NHS England say contracts should be capitated or episodic
New contracts should have a proportion of payments linked to outcomes and new waiting time targets
Mental health commissioners and providers have been told to move away from "unaccountable" block contracts next year and link a proportion of payments to outcomes and new waiting time targets.
NHS Improvement and NHS England published its national tariff proposals for 2017-19 last week, which said commissioners and providers must move away from block contracts to either capitation or episode of care contracts.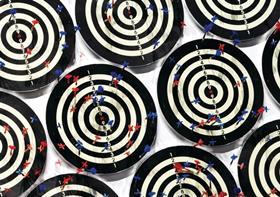 A capitation contract involves paying a provider to cover a range of services for the population on a per person basis, with a risk adjustment to reflect their different mental health needs.
An episodic contract involves paying providers an agreed price for all the healthcare given to a patient during their episode of care, with the price based on the mental health condition and treatment for any other conditions the patient may have.
But the document also leaves open the option for commissioners and providers to develop an "alternative payment approach consistent with the rules for local pricing and existing policy to move away from poorly specified and evidenced contracts".
It also proposes to mandate the improving access to psychological therapies payment model from 2018.
Under the proposals, which are being consulted on until 26 August, mental health commissioners and providers will be required to link a proportion of payments for services to "locally agreed quality and outcome measures" and hitting waiting time targets.
NHS England said commissioners and providers will be able to agree what proportion of payment will be linked to outcome measures locally. It will not set a national target but guidance will be published later this year.
In a supplementary paper to the tariff proposals, the national bodies said capitation contracts should lead to more preventative action, while episodic contracts should incentivise treating people in the least restrictive setting.
It added: "Capitated or episodic payment approaches, with a component of payment linked to achievement of outcomes, shift financial incentives towards delivery of care that meets the needs of people who use the services and local communities, optimising value for evidence based care.
"These payment approaches do not incentivise activity in the same way as payment per activity or bed day. The proposed payment approaches support delivery of pathways of care. Further, the emphasis on outcomes will drive more efficient and better care – strengthening the value of continuous quality improvement inherent in clinical practice."
The guidance follows the recommendation of the Five Year Forward View for Mental Health that "there must be no more unaccountable block contracts for mental health".
The document also recommended "both national and local outcome measures should be used as part of the payment system".
While commissioners and providers are free to decide which quality and outcomes measures are linked to payments, NHS England said the services must be measured and benchmarked against the new access and waiting time targets.
Targets for early intervention in psychosis and IAPT came into force in April. However, HSJ understands eating disorder and liaison psychiatry targets, which are expected to be introduced before 2020-21, will also be included.
Last month, NHS England set out the principles to be followed when introducing new measures. Its implementation document also included a list of quality and outcome measures that are being used, based on existing data resources. These include:
People on Care Programme Approaches followed up within seven days.
Proportion of people on CPA with a crisis plan in place.
Age standardised mortality rate from suicide.
Bed occupancy rate.
Use of accident and emergency for people using mental health services.
Mental health IAPT and EIP waiting time targets.
Access to cognitive behavioural therapy for people with schizophrenia.
NHS England also pledged to develop a dashboard for mental health consisting of a set of standard indicators to allow benchmarking of services nationwide.