Trusts need resource to improve access to hospital care, mental health leaders warn
New rules discourage detention of patients in police cells
Patients will need to be assessed and moved to appropriate settings much quicker
Changes to the rules governing the detention of mental health patients in police cells could put trusts in an "impossible position" if there are not enough resources to improve access to hospital care, leading sector figures have warned.
The changes, which come in on 11 December, will mean under-18s who are detained under section 136 of the Mental Health Act can no longer be held in police cells, while adults can only be held in them in strictly-defined circumstances. Police are also expected to consult a healthcare professional, if practical, before detaining anyone.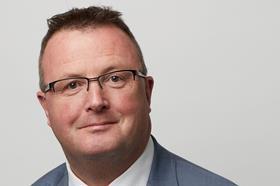 The 72 hour limit on holding someone under section 136 in any place of safety will be reduced to 24, with the possibility of extension for 12 hours. This will mean patients will need to be assessed and potentially moved to more appropriate accommodation much quicker than currently.
Sean Duggan, chief executive of the Mental Health Network, welcomed the changes but said trusts would be left "in an impossible position" if the right mental health professionals and inpatient beds were not available. "The government must ensure there are adequate resources for local areas to apply the new regulations," he said.
Some mental health trusts have already put compliance with the changes on their risk registers. Cambridgeshire and Peterborough Foundation Trust has a high rated risk that it is potentially not compliant.
Sussex Partnership FT has warned that bed shortages impact on the time patients spend in places of safety and these places are sometimes used for other care needs inappropriately. It is now trying to create more section 136 suites and ensure they are not blocked by other users. The trust said it is "confident that we have plans in place to help us manage." These include a coordinator to monitor availability of places of safety and close working with emergency department staff and the ambulance service.
Mersey Care FT's board papers show concern about complying with the new timescales as "service users can currently wait extended periods both to be assessed and to obtain an inpatient bed".
Mark Hindle, Mersey Care's director of operations, said the trust did generally manage to assess people quickly but finding a bed could be difficult. Patients admitted in this way might need a secure unit bed or a psychiatric intensive care bed, he added. "We are always under pressure for beds. The system is running hot all the time," he said. The trust would "juggle" to make certain a bed was available but would have less time to do this.
The trusts' concerns are echoed by police and crime commissioners who warn the "inadequate" provision of suitable mental health facilities will make implementation of the changes harder for the police.
Matthew Scott, national lead for mental health for the Association of Police and Crime Commissioners, said clinical commissioning groups needed to identify hospitals for urgent admissions.
"Police and crime commissioners have made multiple representations to the government, expressing the view that policing will struggle to ensure that individuals experiencing a mental health crisis in custody are promptly given access to the care they require," he said.