Two of NHS England's national directors have insisted sustainability and transformation plans should be rejected if they cannot show how they would improve mental health services.
During a breakout session at the NHS Confederation conference last week, NHS England national director for mental health Claire Murdoch said: "I think that it's the job of NHS England and NHS Improvement not to approve any STP, not to pass it, unless it can show the golden thread of early intervention, psychologically minded approaches to health and good services for people who have mental illness.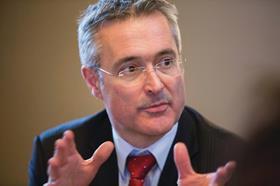 "I think they shouldn't be approved unless they can pass that test."
Johnathan Fielden, national director for specialised commissioning, agreed with his colleague, saying: "Any STP that does not have at least a mention of how they are going to address the issue of mental health is highly unlikely to pass. It's really very important that those national priorities are within that."
The 2016-7 planning guidance, published by NHS England in December, does not specifically mention the inclusion of mental health services in STPs.
The document said STPs must cover all areas of clinical commissioning group and NHS England commissioned activity including specialised services and primary care.
It said the plans must cover better integration with local authority services including prevention, social care and agreed local health and wellbeing strategies. The guidance also included two new mental health access targets for local systems.
All STP footprint areas are expected to submit their initial plans to NHS England by the end of June, setting out initiatives to manage demand, increase provider efficiency, reconfigure services and return to financial balance.