Four challenges must be overcome if society and NHS decision makers are to heed the valuable lessons from another sector, write
One of society's greatest challenges is how we best support older and frail people to remain self-caring and independent.
The numbers, complexity and morbidity of those requiring care is increasing. Pressures on social care budgets are making it harder to discharge people back to supported environments.
The CQC report, Building Bridges, Breaking Barriers: integrated care for older people (CQC, 2016) found a widespread commitment to delivering integrated care.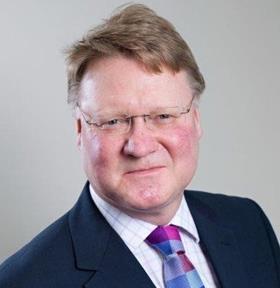 However, examples of joint working in delivering health and social care were often inconsistent, short-term and reliant on partial or temporary funding and goodwill between providers. They were not a mainstream part of the way in which services were planned or delivered around older people. Block responses too often forget the needs of the individual.
This echoes many of the pressures that led to the foundation of the Mental Health Movement and community psychiatry. The individual is turned in to an object and the group is considered more important than the individual. From the mental health movement grew community psychiatry. Can we learn from this and drive a shift in care to better support and manage the risks associated with older and frail peoples care?
Drug side effects rendered people incapable of engaging with society, work and the right to a full and enriching life
Society realised it was a matter of significant social injustice to detain those with chronic and enduring mental illness in asylums. What was perceived as a benefit was outweighed by the realisation of the consequence of institutionalisation. The old hospitals on the hills closed. Community care was grown.
Advances in psychopharmacology led to new medicines treating people's mental health symptoms. Their excessive and aggressive use helped people to report being symptom free, but too often at the expense of their wider health.
Drug side effects rendered people incapable of engaging with society, work and the right to a full and enriching life. Consequently, prescribers considered the minimum amount of medication that helps people remain independent and engaged, whilst not distressed by their symptoms.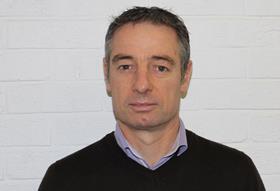 After the closure of the asylums and with less beds to admit to, there grew a need for cohesive and coherent community services. Following the national service framework for mental health, investments were made in crisis intervention, assertive outreach, early intervention in psychosis and continuing care and rehabilitation services. This supported a revolution in community mental health care and a further reduction in inpatient beds.
Mental illness was viewed by society and employers as an illness for life. The Recovery movement reframed this highlighting that recovery is about staying in control of lives, despite experiencing a mental health problem. Care focused on supporting recovery and building the resilience of people, not just on treating or managing their symptoms.
Is the way we care for older and frail people in 2017 highlighting the same set of challenges? Can NHS decision makers and society look and learn from what has occurred through mental health reforms?
There are four parallel challenges to overcome.
Firstly, an increasingly risk-averse society is too often admitting older and frail people at the convenience of services rather than seeking to maintain their independence at home.
Secondly, after admission and due to fragmentation in how hospitals provide care, people will see many specialists and health professionals. Each will seek to optimise the treatment relevant conditions, leading to polypharmacy and excess side effects.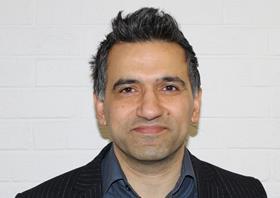 Thirdly, discharge from hospital, as reported by the CQC, can result in older and frail people being discharged in to disconnected and fragmented services. Burdened GP practices no longer provide the level of home visiting and care coordination of the past. Community staff may be the patient and carers' only regular contact.
A greater focus and respect for how individuals recover and how we support that, is better than a relentless focus on discharge, flow and efficiency
Finally, there is a need to shift the debate towards recovery. The British Geriatric Society Fit for Frailty (Fit for Frailty Campaign – British Geriatrics Society 2014) report highlights:
'The language and management of frailty can act as barriers to engaging with older people who may not perceive themselves, or wish to be defined, by a term that is often associated with increased vulnerability and dependency. Older persons may not recognise themselves as living with frailty and there is evidence that older people do not want to be considered as frail although they are happy to accept they are an older person.'
Conclusion
We need to reframe a growing problem in to a solution that optimises older and frail people's opportunities to remain activated and engaged citizens, supported on their terms so they can remain in their own homes. It is a time to learn from the transformation in mental healthcare to minimise risks of treatments and manage the risks that remaining independent may bring.
A greater focus and respect for how individuals recover and how we support that, is better than a relentless focus on discharge, flow and efficiency. We will reduce hospital admissions if we better support community care and stabilise people's lives within their natural communities.
This approach values citizens as contributors regardless of their age, and potentially offers some optimism to the human and financial challenges that the UK is currently facing.
Dr Steve Feast is managing director, Eastern Academic Health Science Network; Professor David Hewson is professor of health and ageing at Bedfordshire University, and Professor Gurch Randhawa is director, Institute for Health Research, Bedfordshire University.