All emergency and urgent mental health patients in A&E and hospital wards should be seen within one hour by liaison psychiatry staff
Emergency patients should be treated within four hours and urgent patients within 24 hours
Trusts to submit how quickly they respond to emergency mental health crises at hospitals from April
New guidance tells trusts to report if they are hitting emergency and urgent mental health liaison target
NHS trusts will have to report how quickly they are treating patients experiencing mental health crisis in A&E or hospital wards from April as part of new NHS England standards.
New guidance, seen by HSJ, sets out what is expected of mental health and acute trusts to meet the new emergency access and waiting time targets.
The targets, which were revealed by NHS England national clinical director for mental health Professor Tim Kendall in September, demand:
Patients in accident and emergency or hospital wards who experience an emergency mental health crisis should be seen by liaison psychiatry teams within one hour.
Teams should have assessed the patients, drawn up a care plan and prepared them to be discharged, go home or move on to another service within four hours.
Patients with an urgent mental health need should be seen within an hour and have a care package in place within 24 hours.
The document, to be published today, says the clock starts when a patient arrives in A&E or a referral is made from a hospital ward to the liaison team.
It is part of a series of guides for urgent and emergency mental health care expected to be published by April. These will also cover "blue light" services for all ages; community based crisis response services for adults; and children and young people's crisis services.
By April, mental health trusts providing liaison services should be reporting their waiting times to NHS Digital as part of the mental health services dataset.
While acute trusts providing liaison services do not have to submit this data, the guidance says: "Emergency department waiting times as set out in the NHS constitution should continue to be submitted for all people who attend emergency departments, including people who present with mental health needs, via the A&E national statistics collection and the A&E hospital episode statistics dataset.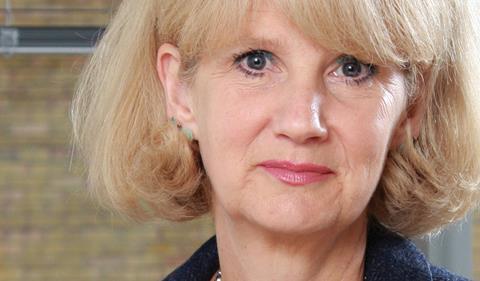 "A new emergency care dataset is currently in development, with the intention of improving the quality of data about emergency department activity."
The guidance says local commissioners are responsible for making sure each hospital has a liaison team onsite, but it is not clear whether it should be provided by the acute or mental health care provider. HSJ understands different areas are experimenting with both options.
Liaison psychiatry is one of nine priority areas for the health service set out in two year planning guidance for 2017-19.
The guidance also suggests the targets could inform NHS Improvement's single oversight framework.
"The availability of high quality liaison mental health services informs Care Quality Commission inspections of general hospitals, and these evidence based treatment pathway standards will also be taken into account as NHS Improvement develops future iterations of its single oversight framework," it says.
The guidance follows NHS England announcing a £30m fund allowing A&E delivery boards to bid for funding to extend liaison psychiatry services.
National mental health director Claire Murdoch said while the new cash will pump-prime regional services, it will eventually be part of CCGs' bottom lines.
She said: "The whole point of the liaison team is they will both work on the ward and in A&E. This is very much part of us honouring our commitment to strengthen the crisis pathway and treat people equitably in mental health crisis as we would in a physical crisis.
"This is a major step towards saying there will be equal treatment, it will be evidence based and it will be timely and delivered by trained specialists in the mental health liaison team.
"This is new money to pump-prime these developments with the longer assumption is this is money going into the bottom line of the commissioners. It will, going forward, release money being spent in acute hospitals."
One of the recommendations of the Mental Health Taskforce was that all hospitals should invest in liaison psychiatry teams for all ages and at least 50 per cent nationwide have 24/7 cover by 2020-21. The £30m is part of the £120m pledged in the Five Year Forward View for Mental Health.