NHS England confirms it has commissioned 131 new CAMHS beds
Beds expected to be open by April and will increase capacity by nearly 10 per cent
Part of national plans to open 150-180 new CAMHS beds by 2019
More than 130 new child and adolescent mental health beds have been commissioned as part of national plans to expand capacity by 10 per cent by 2019.
HSJ understands many of the new beds were earmarked for London, the South and South East, where there are the most shortages for inpatient provision.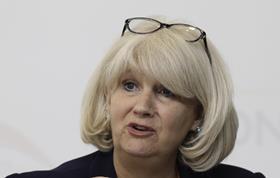 The new beds represent the bulk of the expansion announced by NHS England in March 2017, which it said it would fund as part of the Next Steps on the Five Year Forward View.
When completed, the promised increase of 150-180 beds will be one of the largest expansions of CAMHS in the last 10 years, increasing the existing 1,440 bed base by more than 10 per cent.
The new beds will be used to help eliminate out of area placements – when children and young people are sent miles away from home because of lack of local beds – and funded through specialised commissioning budgets.
NHS England has confirmed 131 of the new beds have now been commissioned with 56 of these in London.
Other new CAMHS beds include:
a new 12 bed unit in Cornwall to be opened at Bodmin Hospital;
a £13m, 22 bed unit for west Yorkshire and Harrogate to be built at St Mary's Hospital in Leeds;
11 new beds for the Humber region; and
five new beds in Birmingham.
The locations of the other 25 beds has not been confirmed.
NHS England national mental health director Claire Murdoch said 81 new beds had opened in the last 12 months with 50 more to open by April.
She added: "Getting young people the care they need, as close to home and as quickly as possible, is at the heart of NHS plans to improve mental health care.
"We will continue to ensure the right beds and services are available where need is greatest, which will mean significant improvements in the South, London and Humber regions in particular."
Health secretary Jeremy Hunt told HSJ in 2016 children's mental health services were the "biggest single area of weakness in NHS provision" and vowed to make it a top priority.
Prime minister Theresa May has also made it a priority and commissioned a green paper on children's mental health, which is out to consultation.
Papers from NHS England's specialised commissioning London region management board in December said the 56 new CAMHS beds had been brought forward from quarter three of 2018-19 to quarter one.
The new beds in the capital are split as follows:
five low secure beds with Priory and Partnerships in Care;
10 low secure learning disability beds, with provider to be confirmed;
13 general adolescent beds across four providers;
12 general adolescent learning disability beds with Central and North West London FT and Elysium;
14 psychiatric intensive care unit beds with East London FT and South London Mental Health and Community Partnership; and
two under-13s high support beds with South London and Maudsley FT.
NHS England said it was investing £3m this year in the new London CAMHS beds and £13.7m in 2018-19. The majority of beds are expected to be opened by the end of March.