Community CAMHS service rated 'inadequate' by CQC
Service run by outstanding-rated Birmingham Women's and Children's Foundation Trust
New service model implemented in 2016 following controversial contract tender
An outstanding-rated trust has been handed a "mortifying" inadequate rating for its children's mental health services, which were redesigned two years ago via a controversial tendering exercise.
The Care Quality Commission found the Birmingham service got worse between two inspections in May 2016 and July 2017, slipping from a requires improvement rating to inadequate.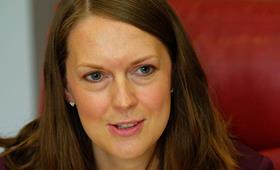 The city's community mental health services for people aged 0-18 are run by Birmingham Women's and Children's Foundation Trust, as part of the Forward Thinking Birmingham consortium, which also includes Worcester Health and Care Trust, Beacon UK, and Priory Healthcare.
The consortium began running mental health services for people aged 0-25 in Birmingham in 2016 following a competitive tender process.
The CQC rating only covers the parts of the service run by Birmingham Women's and Children's.
Trust chief executive Sarah-Jane Marsh told HSJ the report was "mortifying".
"I wouldn't expect anyone to be anything but disgusted about it," she said. "But hopefully people will see we have committed to doing something about it."
Inspectors found:
Five of the eight recommendations the CQC made after its May 2016 inspection had not been implemented;
An overall vacancy rate of 27 per cent;
A 56 per cent vacancy rate in the service's crisis team;
Low staff morale;
Poor cleanliness and infection control;
Poor medicines management;
Governance problems affecting data collection and waiting lists;
A low rate of compliance in mandatory training;
Care plans that were incomplete, not personalised or not up to date.
Ms Marsh cited three underlying causes: the model as commissioned has led to fragmentation, for example between community and inpatient services; an "overwhelming" unanticipated rise in demand; and poor execution, with leaders underestimating how complex the service would be to implement.
She said: "The model has designed in some of these issues – but only some. One of the dangers is we – I – blame the model for things which are just poor, and I don't want to do that."
She added: "We got ourselves into a tangle about what we were implementing and who was responsible for it."
Ms Marsh said staff morale had fallen since the service was set up. Staff were frustrated at the difficulties they were experiencing in carrying out their normal work – particularly a new IT system, and a new "agile working" policy that had not provided enough space for people to work in.
The high vacancy levels had been mainly caused by fewer people than expected transferring into the service from its predecessors when it was set up, plus a high turnover rate.
The rise in demand was partly driven by an innovative "open access" policy. Ms Marsh said the impact had been "astronomical".
Unusually, the service was rated requires improvement in the "caring" domain – many otherwise poor performing services receive a good rating in this area.
Ms Marsh said: "We have allowed systems to emerge where the care plan has not been documented, or [patients] have not been followed up, or have been passed between practitioners, which leads to an uncaring approach to their overall service.
"It's not been delivered around the needs of the young people which is our whole philosophy as an organisation, which is why the whole thing is so mortifying."
According to the report, patients and carers said staff were kind and respectful.
The trust has appointed James Mullins from the CQC as an improvement director for its mental health services for six months on secondment. It has also created separate chief operating officer posts for physical and mental health, and put Tim Atack, its existing COO, into the mental health role.
As a result of its interventions the trust has retained its overall outstanding rating.
The service was intended to reduce fragmentation when it was tendered in 2014-15. However it immediately proved controversial because of its potential impact on other mental health services, for example services for adults over 25.