NHS Improvement adds out of area placements to single oversight framework
Regulator will expect mental health providers to meet an agreed trajectory of reducing out of area bed days
It forms part of a joint programme with NHS England to eliminate inappropriate out of area placements by 2020-21
Trusts could face regulatory action for not reducing the time people spend being treated at mental health inpatient units miles away from home, HSJ can reveal.
NHS Improvement has added out of area placements to its single oversight framework, which sets out the rules NHS trusts and foundation trusts are assessed under now that Monitor and the NHS Trust Development Authority have merged.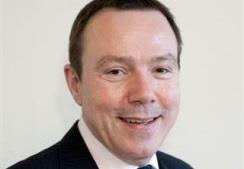 The latest update of the framework is published today.
The change is part of the national drive to eliminate inappropriate out of area placements by 2020-21, set out in the Five Year Forward View for Mental Health implementation plan.
Out of area placements are when mental health patients are sent to inpatient units outside their local area for treatment – sometimes hundreds of miles away from home.
The new performance metric is part of a joint programme between NHS England and NHSI to get providers to reduce out of area beds days each quarter.
The updated guidance said providers will be expected to meet a trajectory to eliminate out of area placements by 2020-21 agreed with NHS England and NHSI's regional teams between October and December.
It added: "Sustainability and transformation partnership mental health leads, supported by regional teams, will work with their clinical commissioning groups and mental health providers during this period to develop both STP and provider level baselines and trajectories.
"The January 2018 submission will be taken as an agreed baseline position."
Under the single oversight framework, providers are placed into one of four bands based on their performance against different care quality, financial and operational performance criteria.
Those in the lower two bands with significant or major concerns that have breached, or are suspected of breaching, their licences will be given mandated support from NHSI.
This means mental health providers could face mandated support from the regulator if they fail to meet their out of area bed days improvement trajectory.
The joint programme will be overseen by Professor Tim Kendall, the national clinical director for mental health.
Providers will be offered support from areas such as Sheffield, Bradford and north east London, which have successfully eliminated inappropriate out of area placements. Systems experiencing the greatest challenges will be offered enhanced, clinically led support.
Professor Kendall said out of area placements cause distress for patients and their families, and are expensive for the NHS.
He added: "Ending this practice must be a priority for mental health providers with the joint commitment of commissioners and local authority partners.
"Every area now has plans to end out of area placements and we have a major national programme overseeing this issue for the first time.
"The good news is that we have clear evidence from many areas that have already transformed services and done this sustainably so that people can always access acute care locally. We are drawing on expert support from these areas to share learning to help make this happen everywhere."
Providers will submit their data monthly to NHS Digital, which will add inappropriate out of area bed days by STP, CCG, sending provider, region and in England to its monthly report.