Royal College of Psychiatrists president Wendy Burn says workforce plans for mental health sector "hard to achieve"
Time needed to train medical and nursing staff would make it hard to recruit the proposed 9,000 by 2020-21
Holes could be filled by properly trained and regulated physician associates
Ambitious plans to create 21,000 new posts in the mental health sector are unlikely to be achieved in the time limit, a royal college president has warned.
Royal College of Psychiatrists president Wendy Burn told HSJ it will be "hard to achieve" the government's mental health workforce strategy.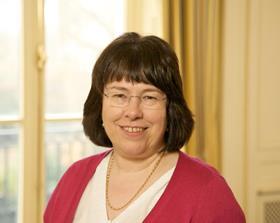 However, she said the new roles could be filled with physician associates given extra specialist training in mental health.
The government launched Health Education England's long awaited workforce strategy in July, which pledged to create 21,000 new posts including nearly 9,000 additional nurses and psychiatrists.
Professor Burn said it was unlikely these jobs would be filled due to the time it takes to train clinical staff.
She added: "We can do some of it [but] it's going to be hard to achieve the whole thing. It's ambitious but it's nice to see politicians thinking a bit more long term."
Professor Burn said while it will take years to train a new cohort of psychiatric nurses and psychiatrists, the system could quickly begin to train more physician associates.
Physician associates were created to support medical teams and are recruited from bioscience graduates who are given two years of medical training.
While Professor Burn said the workforce could be bolstered with physician associates, she stressed they must be regulated and there will still be a need for more psychiatrists and nurses.
She said: "We are looking at whether we could use more [physician associates] and should there be a mental health track or enhanced training.
"Those are people we can actually get, it's the one bit of the workforce I see we can get people – you cannot get doctors or nurses.
"We need to get a bit more work on how we can use them better in mental health and what training they might get. But I think that's a potential win.
"[The college] is clear we want them to be regulated."
HSJ understands HEE is interested in running a small number of pilots where physician associates are placed in mental health trusts and funded to have specialist training.
Professor Burn said one way of recruiting more physician associates to work in mental health would be to allow people with psychology degrees to apply for training.
She said: "We know there are lots of people with psychology degrees who would want to work with patients but can't. It's possible people with psychology degrees might be interested in doing the training and working in mental health."
This move would be in keeping with proposals in the HEE mental health workforce strategy for medical schools to accept students with psychology A levels as one of their subjects.
HSJ understands a record number of applicants applied to specialise in psychiatry for their CT1 year beginning this autumn – more than the 696 in 2016 but HEE has not released the figures.
The college is working with HEE and the British Medical Association to bolster psychiatrist numbers and improve the retention of staff. The mental health sector had 20,000 vacancies when the HEE workforce plan was published and 21,000 staff are expected to leave the sector by 2020-21.
Work to resolve this includes:
a new child and adolescent programme to train more children and young people's psychiatrists;
a longer term workforce strategy going beyond the Five Year Forward View for Mental Health;
increasing the number of psychiatry training posts at medical schools; and
working with the BMA to improve rotas and conditions to retain more staff.