STRUCTURE: A Yorkshire mental health trust has appointed Cumbria Partnership Foundation Trust's director of quality and nursing as its new chief executive.
Sara Munro, who joined the Cumbria trust in 2009, will take up the leadership of Leeds and York Partnership Foundation Trust in September.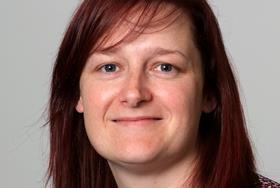 The appointment has yet to be formally announced but appeared as an update in a trust board paper published on Thursday. HSJ understands staff have been informed.
Ms Munro will take over from interim chief executive Jill Copeland, who has been in charge since Chris Butler stepped down, after 10 years at the trust, in December.
Mr Butler announced his resignation last November following a difficult year for Leeds and Yorkshire Partnership.
It was rated requires improvement by the Care Quality Commission in January, before losing a major community mental health contract in York.
Ms Munro will take up the role of chief executive on 5 September.
A mental health nurse by background, Dr Munro has a doctorate in attitudes in mental health nursing and has been involved in a range of national projects.
Cumbria Partnership's website says she holds a portfolio of responsibilities for professional standards and clinical governance, the trust's quality plan, safeguarding, medicine management and patient experience.
Ms Munro said: "I have thoroughly enjoyed the seven years I have worked in Cumbria, I have learnt a huge amount which will stand me in good stead for my new role at Leeds and York. It is a great trust and I am excited to be the new chief executive, especially at a time when nationally mental health is raising in profile thanks to the task force report and five year forward view for mental health."
Source