Mersey Care to begin working on a strategic business case for the takeover of North West Boroughs Healthcare FT
Combined trust would be the largest mental health provider in England
A mental health trust in the north west is set to become the largest in England through the acquisition of a neighbouring provider.
According to an internal email seen by HSJ, national regulators have agreed for Mersey Care Foundation Trust to begin working on a strategic business case for the takeover of North West Boroughs Healthcare FT.
As previously reported, NWBH had signalled to staff in September that it was seeking a merger or acquisition to address its financial challenges. It has reported a £1.3m deficit after the first three months of 2019-20.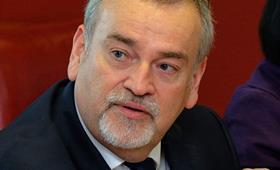 The two trusts had a combined annual turnover of £580m in 2018-19, and employed almost 10,000 full time equivalent staff. The biggest single mental health provider last year was Central and North West London FT, which had a turnover of £508m and around 6,300 full-time equivalents.
The trusts already share a chief information officer and assistant director of employee health and wellbeing, and have previously discussed a partnering agreement for estates.
In an email to NWBH staff on Wednesday, Helen Bellairs and Simon Barber, the chair and chief executive wrote: "We have now received formal confirmation from NHS Improvement/England that they agree to us working with Mersey Care NHS Foundation Trust to develop a strategic case for Mersey Care to acquire our trust.
"This means we will join our services together as part of Mersey Care, which we believe will be better for patients, service users and staff across both trusts.
"In line with the NHS Improvement transaction guidance, the strategic case is expected to take four months to develop. After that, there will be a period to develop a detailed business case, followed by a formal approval process. It is expected this entire process will take up to 16 months.
"We know the future of our trust matters to you and that you may have questions about what happens next and what this means for you. At this point in time, we do not have all the answers, but we are committed to creating ways to listen to and engage with you and promise to provide as much information as possible as soon as we can."
Mersey Care, led by Joe Rafferty, has already expanded rapidly over the last few years, following takeovers of Calderstones Partnership FT and two big community services contracts in Liverpool and South Sefton. Its annual income was £396m in 2018-19, compared to £213m in 2015-16.
NWBH is the main mental health provider to Wigan, Warrington, St Helens, Knowsley and Halton, while it also provides some physical community health services. Financial challenges and signals from regulators have placed more pressure on smaller organisations to consider their future.
NWBH did not wish to comment further, and Mersey Care had been contacted for comment.
Source date
6 November 2019