Liverpool's troubled community services will be run by a mental health provider from November, after its bid for the contract was preferred to that of the city's children's trust.
NHS Improvement's decision to award the contract to Mersey Care Foundation Trust ends months of uncertainty over the contract, and the collapse of an earlier procurement process in which the trust's bid was not chosen.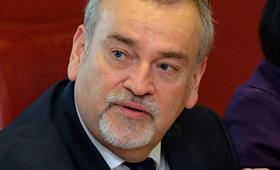 NHSI said the contract value for the core services is £81.7m, with the total value of £86m.
Liverpool Community Health Trust has been split up after serious care and governance failings between 2011 and 2014 were uncovered, which were likened to those at Mid Staffordshire FT.
After the initial procurement process for the services, launched in 2016, Bridgewater Community Healthcare FT was named as the preferred provider of the "core services" in Liverpool, beating Mersey Care.
But months later the process was controversially called off by NHSI after concerns about the funding envelope and Bridgewater's rating of requires improvement from the Care Quality Commission.
Management of the LCH services was subsequently taken over on an interim basis by Alder Hey Children's Hospital FT and a new procurement process was carried out.
There were two bids in the second process, from Alder Hey and Mersey Care, and NHSI said the latter "most closely met the needs of local healthcare for the future".
The value of the core contract, and the fact there is no non-recurrent element, appears to match what Mersey Care offered to run the services in the intitial procurement process. Bridgewater's bid had involved a non-recurrent element worth £4.6m.
The regulator said the management agreement will transfer to Mersey Care from 1 November and the transaction is expected to be complete by April, subject to full business case approval.
Louise Shepherd, chief executive of Alder Hey, said: "We are naturally disappointed to have been unsuccessful in our bid to manage Liverpool Community Health NHS Trust. However, I am pleased that with the appointment of Mersey Care, a long term solution has been found and that real stability can now return to LCH, something which is hugely important for their staff and the communities and families that they serve.
"We fully support the decision and look forward to working in collaboration with our colleagues at Mersey Care."
Joe Rafferty, Mersey Care's chief executive, said: "This is an exciting opportunity to bring together community physical and mental health services and ensure more care is available in communities, closer to people's homes, where possible, along with more appropriate stays in hospital."
Rosie Cooper, MP for West Lancashire, who helped expose the failings at LCH and strongly criticised the initial procurement process, said it was the "first sensible decision to come out of NHSI for a while".
Mersey Care has already taken over the LCH community services in Sefton, after being announced as the preferred bidder for that contract in the first procurement process.
Source
NHS Improvement statement
Source date
3 October 2017