WORKFORCE: Difficulties in recruiting locum doctors has led to Mid Yorkshire Hospitals Trust temporarily closing its ambulatory care unit at Dewsbury Hospital, HSJ has learned.
An email to staff, seen by HSJ, shows the trust was forced to take action last week because of a shortage of staff across both Dewsbury and Pinderfields hospitals.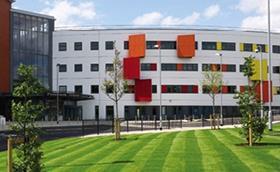 The trust said the decision was necessary because of consultant vacancies and securing locum cover is becoming more difficult in the summer. The trust said it did not believe the issue was related to the locum pay cap.
An email sent to staff on 15 July said: "Due to reduced availability of locum medical staff across both sites, the decision was made to transfer staff and therefore some services to a single site. This has removed the face to face option for ambulatory care at Dewsbury, but the service at Pinderfields will continue to accept all Dewsbury patients…
"This arrangement will also be in place the week commencing 18 July but the service is aiming to resume normal dual site services the following week."
The trust is the latest to suffer difficulties with locum staff with some NHS trusts being forced to close beds and services due to difficulties filling rota gaps.
Earlier this year Chorley A&E was temporarily closed due to staff shortages and at Leeds Teaching Hospitals Trust intensive care beds have been closed and operations cancelled due to a shortage of staff.
David Melia, director of nursing and quality at Mid Yorkshire, said: "We have taken the decision to temporarily close the ambulatory emergency care unit at Dewsbury. The decision causes the least disruption to the least number of patients.
"The service is still available for patients across our area and there is no change in practice for GPs referring to the service. The location of the AEC has shifted to a single site at Pinderfields."
He added: "Our decision has been taken because we have some gaps at consultant level. We are working with our clinical teams to reprioritise workloads whilst seeking additional capacity with the recruitment of both locum and substantive staff.
"Until the capacity gaps are resolved we are reliant on existing staff as well as locums covering vacancies, which is starting to be problematic as we reach the summer period and people go on holiday."
Source
Information provided to HSJ