CCGs and acute trust halt plans to cut 171 beds
Major reconfiguration of acute and critical care will now be phased in by autumn
Dewsbury Hospital to retain 100 more beds than originally planned
A major reconfiguration of critical care in Yorkshire has been delayed after commissioners agreed reducing bed numbers "would not be safe".
Critical and acute medical inpatient services were due to be centralised at Pinderfields Hospital in Wakefield this month after a provisional agreement was made to reduce bed numbers in the region by 171.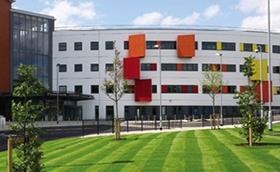 The emergency department at Dewsbury Hospital was also set to become an urgent care centre this spring, with ambulances taking patients with acute medical conditions directly to Pinderfields. Both sites are run by Mid Yorkshire Hospitals Trust, which also has a hospital in Pontefract.
However, North Kirklees and Wakefield clinical commissioning groups have said the major reconfiguration will be phased in by autumn instead of full integration taking place this month.
Changes to emergency care will take place in September and Dewsbury Hospital will retain 100 more beds than originally planned.
In a report to the CCGs' governing bodies, Ruth Unwin, association director for corporate affairs at Wakefield CCG, said: "A recent review of bed modelling… has led to a recommendation that it would not be safe to take out the number of beds proposed at this point in time."
Wakefield CCG chief officer Jo Webster told HSJ a commitment was given during consultation that the bed base would not be reduced unless demand could be managed safely.
She said: "We have taken the decision to maintain a higher number of beds than originally planned to protect services for patients.
"Our assurance processes have confirmed that although investment in community services has led to significant improvements in care, demand for hospital admission and length of stay have not reduced in line with the original expectations."
In February, HSJ revealed Dewsbury Hospital was one of 24 emergency departments likely to be closed or downgraded over the next four years, with proposals for it to become a 24/7 urgent care centre by the spring.
However, the plan now is for the changes to happen in September, with ambulance staff taking seriously ill patients directly to Pinderfields while staff at Dewsbury will stabilise and treat patients who self-present before transferring those requiring admission to Pinderfields.
Health secretary Jeremy Hunt approved the configuration of hospital services in 2014 and the plans were outlined in the West Yorkshire and Harrogate sustainability and transformation plan.
A children's assessment unit opened at Dewsbury in September 2014, a specialist eye centre opened at Pinderfields in June 2015, and changes to acute cardiology saw patients from North Kirklees transferred to Pinderfields for specialist care on the day they presented at hospital from September 2015.
Primary and community care were strengthened with the aim of reducing admissions and shortening lengths of stay while acute surgery, children's inpatient care and consultant led obstetrics were centralised at Pinderfields last September.
The reconfiguration of acute medical inpatient beds, critical care and complex surgery including bariatric was provisionally agreed for May, reducing beds to 985 with the centralising of services at Pinderfields.
However, Mid Yorkshire and the CCGs revised capacity after modelling showed 1,118 beds were still required.
Ms Webster said the revision reflected the demand experienced across the NHS.
"Length of stay has been particularly affected by high volumes of admissions of people with complex conditions such as older people with multiple conditions and people with respiratory problems who tend to need to be in hospital for longer," she said.
However, she added leaders across the system were convinced centralising acute and complex care remained "the right direction of travel".
Source
CCG governing body papers and HSJ interview