Essential insight into England's biggest health economy, by Ben Clover
Naylor's hidden London gold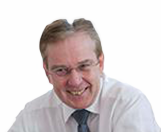 Sir Robert Naylor is the closest thing the NHS has to an estates hero - the former University College London Hospitals boss managed to sell off some land in central London and used it to largely rebuild another site.
He completed a review of NHS property in October but it wasn't released until the end of March for various reaons, some political.
Another reason for the delay was that during the process it became clear London had more to offer in generating capital receipts and freeing up land for homes than the rest of the country put together.
A second review was carried out specifically on London, on where the opportunities were.
Sir Robert told a conference at the King's Fund, that, to use a chess analogy, his first report established the rules of the game on estates, and the London report started to move pieces about.
But this second report, the one with specifics, is not being released (HSJ has asked the DH why not – they said "commercial confidentiality"). Sir Robert added "but it will probably be leaked" adding, "not by me".
But the Knight of Euston Road mentioned there were 16 schemes/possibilities in his report and five of them had a potential value to the NHS of more than £1bn.
Where are these five? Where is Naylor's gold?
Eye Hospital for an Eye Hospital?
Well, he mentioned one himself. By way of explaining the difficulties of this kind of scheme he cited Moorfields Eye Hospital, an example that will be well known to London Eye readers.
The world-famous specialist trust would potentially move from Old Street to the King's Cross/St Pancras area – probably as part of the new Frances Crick Institute being built there.
But getting these plans agreed involves "three or four" different providers and "three or four" local authorities.
Moorfields currently sits either side of Islington and Hackney boroughs. Any sale and redevelopment of these sites would likely have to be approved by both local authorities. And, the spot the trust might move to appears to straddle the borders of Islington and Camden.
Even if all these planning committees were satisfied there is still the issue of keeping the organisation operational while its old buildings are vacated and new facilities built.
Madness walk
The area of Islington and Camden where the Frances Crick is being built were the 1980s stomping ground of local bands Madness and the Pogues. Now, that land in zone one of the capital is worth considerable sums.
What is not clear about the Moorfields proposal is whether it will use land at and around Saint Pancras Hospital, behind Euston and King's Cross stations. The site is home to Camden and Islington Foundation Trust, plus some CCG offices.
There are long-held ideas of moving services off this site and using the sale proceeds to reconcile Camden and Islington's operations with those of Barnet, Enfield and Haringey Mental Health Trust, CANDI's northerly neighbour. BEH's facility at St Ann's Hospital in Haringey needs work. CANDI's Highgate site factors into this also.
So assuming what Naylor's team looked at wasn't putting Moorfields at St Pancras Hospital, this could be the second of five.
Chelsea blues
When Sir Robert produced a table showing the size of the opportunity broken down by STP area it was no surprise to learn the five biggest were in the capital. The smallest opportunity in the capital was double that of the largest outside. The two largest in the capital were double the size of the smallest in the capital. Those two largest STPs are north central and northwest London.
And when you look at northwest London you see the NHS on big sites on some of the most valuable real-estate in the world: Chelsea.
Chelsea and Westminster Hospital is relatively new and no one would suggest it was going anywhere. The same is not the case for the Royal Brompton and Royal Marsden hospitals. Specialists in heart & lung and cancer respectively they have already been involved in rows over land. HSJ reported in 2014 the "Royal Rumble" in which the Marsden managed to get land the Brompton owned designated as "for health use only" with the local authority. This meant it couldn't sell this land for housing to fund its rebuild on the site.
There are some who would prefer this prestigious international centre of excellence move somewhere else and allow the NHS to make easily a billion selling the land. But no one tells Bob Bell what to do. Or no one's managed yet. The Brompton chief exec has taken NHS England to court over reconfiguration and has been a determined proponent of keeping the trust where it is, and adding extra floors. London Eye wouldn't expect to see a move here anytime soon.
Charing very cross
Somewhere local residents do expect to see a move soon is further west in NWL: Charing Cross Hospital, run by Imperial.
This is a live issue: the head of the NWL CCGs and Imperial College Healthcare Trust chief exec Tracey Batten have written to the local authority leader last month guaranteeing the safety of Charing Cross Hospital, until 2021.
The NHS leaders pointed out there would be "no reduction in Charing Cross's A&E department or wider services within the lifetime of the plan (that runs until April 2021). And we recently updated you on a £2.5 million investment in urgent and emergency care services and theatres at Charing Cross".
In four years' time though, when the STP plan is over, things could be quite different.
A revamped St Mary's might have taken some of the heat off Charing Cross. NWL's ambitious plans to curb A&E attendances could have borne fruit. A £2.5m investment in theatres doesn't preclude Charing Cross becoming something of a health campus at some point in the future. It's a large site in (fairly) central London and would probably meet the £1bn threshold for Sir Robert's list.
Imperial would certainly like to be rid of some of its huge backlog maintenance costs.
London Eye is not quite sure what the fifth one might be
There are a few contenders for what I suspect the fifth £1bn site might be, some a lot more practical than others to realise.
Let's work our way outwards from the very valuable land at the centre of the city.
St Bartholomew's, the site of which has housed a hospital for nearly 900 years, used to be a hot site with an A&E and now it is not. The square-footage round there is obviously worth obscene amounts of money. Several things make it unlikely though. The trust is very, very busy and does a lot of work here. It has invested significantly in kit there and is not going to move it any time soon.
Staying with Barts Health Trust, Whipps Cross Hospital is in need of significant refurbishment. It's a large acreage and there's potentially a lot to be done with it. But would it come £1bn? Maybe, but Whipps is a busy A&E and as I've said, Barts is a stretched trust – it seems unlikely significant capital receipts can be unlocked here within 10 years.
The Royal Free is considering the disposal of the Royal National Throat Nose and Ear Hospital. Near King's Cross it's central enough to be very valuable but £1bn? Possibly not.
Is there anything south of the river? Not really. Kings College Hospital Foundation Trust occupies a sprawling site in gentrifying south London. But it too wants significant investment in its estate (up to £1bn, I've heard mentioned). It doesn't seem wholly realistic for it to dispose of enough land that far from a tube stop to make it up to £1bn.
Southeast London sites are either protected by recent campaigns (Lewisham) or PFI hospitals anyway (Queen Elizabeth, Princess Royal, plus part of Lewisham).
That leaves Epsom and St Helier on the Surrey border. The latter hospital predates penicillin and the case for doing something serious here is powerful. But even if the work this trust does magically wasn't needed anymore I'm not sure the land sale gets close to £1bn, it is as outer London as outer London gets (and it doesn't feel like London).
The Royal National Orthopaedic Hospital in Stanmore, outer north west London, was built mostly in time for the Second World War. A few years ago the NHS could have decided to just call it quits on this site but there is now going to be some investment there. It's not £1bn either on the land that's left.
I'm not going to list a load of community estate, divided as it is across many different trusts.
But London Eye reminds readers that these sorts of plans can take more than a decade to start to happen, and then very suddenly stop. In 2007 placards were marching to defend The Whittington and Kingston Hospitals. Both valuable sites and both ones that have never been mentioned since in these terms.
If telehealth and community services and neo-polyclinics really change the game over the next 10 years maybe these ideas are back on the table.
Staff
If talk of "opportunity" on NHS land-sales has wound you up bear this in mind: Naylor said the backlog maintenance issue was worse than the official figures indicate. Perhaps considerably worse, and with an increasingly direct bearing on safety. There is a £1bn revenue opportunity in not maintaining estate that isn't needed, his team estimates.
He made the further point that the new homes built on these sites could be leased to NHS staff, many of whom now find the capital unliveably expensive to work in.