Make sure you are up to date with the events of the last seven days with our summary of the stories that matter most
News and analysis
Junior doctors' contract row - and David Dalton's letter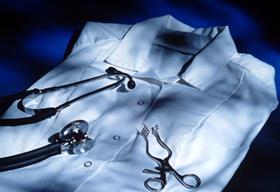 Health secretary Jeremy Hunt tells Parliament the government will impose a new contract on junior doctors in England after Sir David Dalton said there was "no real prospect" of a deal with the British Medical Association.
Fourteen of the 20 chief executive signatories to David Dalton's letter to Jeremy Hunt on the junior doctor contract told HSJ that they do not support imposition of the contract.
The British Medical Association will consider "every form and frequency" of industrial action following the government's decision to impose a new junior doctor contract, according to chair of the union's junior doctors' committee.
Value in Healthcare Awards and Congress
The HSJ Value in Healthcare Awards seek to recognise and reward outstanding efficiency and improvement by the NHS. The Value in Healthcare Awards recognise excellent use of resources. But they also seek out examples of demonstrable improvement in outcomes, both within back office functions and improvements in care.
Finance
One in three NHS providers have rejected their nationally dictated financial targets for next year, HSJ has learned.
NHS England will remain responsible for many of the budgets being delegated to Greater Manchester under the devolution programme as it is employing the region's new chief officer
The Treasury has agreed to pump more than £200m of bailout funding into the Department of Health this year, and to a £950m raid on the department's capital budget.
An NHS finance director has written to a parliamentary committee to warn that hospitals are under pressure to "cook the books" and potentially mislead the public and government departments" over their finances.
Leadership
NHS Improvement has appointed its executive director team, HSJ can reveal.
Public health/patient experience
Delayed transfers of care have risen steadily for the past two years and are becoming a major area of policy focus during 2016, HSJ's detailed analysis of local delayed transfers figures reveals.
Public health experts have called for investigation after statistics showed the biggest increase in the national death rate for several decades in 2015.
Comment
Most transformation projects fail, because they start as IT projects, writes Musadiq Subar.
It is time that new models of care turn their attention to children and young people, writes Lucia Kossarova
HSJ Knowledge
Shared decision making is a worthy ideal but hard to do consistently. What makes it difficult and how can these barriers be removed, asked an HSJ roundtable.
Matthew Cripps and John Newton explain how the NHS Right Care model is designed to help drive service improvement and avoid unwarranted variation