It is that time of the year when we look back at the past 12 months and highlight some of HSJ's most popular articles. NHS England and NHS Improvement's 'integration', NHS directors under investigation for fraud, and trust chief executives' resignations were among the most read stories of 2018. 
Read all about it: the top stories on hsj.co.uk this year
Following the Money: NHS Improvement director should stand down
In May, HSJ bureau chief Lawrence Dunhill observed that though the NHS Improvement said it wanted to get real on trust sector finances, its commitment to credible financial planning would continue to be questioned while its regional finance director for London remained in post. A report by Grant Thornton had identified multiple failures of financial governance at Barking, Havering and Redbridge University Hospitals Trust, where Jeff Buggle was finance director and acting chief executive for most of the relevant period. Usually, in the NHS when an organisation reveals a sudden and unexpected collapse, the finance director is shown the door, often alongside other directors. Mr Buggle would have suffered the same fate had he remained at the trust when a surprise cash shortfall emerged in October 2017 but he left in July that year. But the fact he now regulated the finances of every NHS provider in the capital (some of which have the biggest deficits in the sector) made his position even more untenable.
Seven regions planned in NHS England and Improvement 'integration'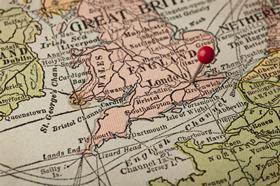 In March, NHS England and NHS Improvement put forward joint working plans and revealed they were creating seven "single integrated regional teams". The proposed changes included "functional integration of NHS England and NHS Improvement regional teams, to be led in each case by a single regional director working for both organisations". There would also be "increased integration and alignment of national programmes and activities," it was said.
Full details: New NHS England and Improvement's proposed senior national and regional management structure
Towards the end of the year, NHS England and NHS Improvement's proposed joint executive senior manager structures were revealed. Charts showed the "NHS executive group" top team, the map and senior structure of seven new regions, and the senior structure of the 11 national "corporate teams".
Trust chief resigns over 'close personal relationship' with deputy
Andrew Cannell, chief executive of The Clatterbridge Cancer Foundation Trust, resigned "following the discovery of a close personal relationship" with his deputy. Both he and deputy chief executive Yvonne Bottomley were suspended from the trust while an independent investigation was being carried out. Mr Cannell had been chief executive at the trust since October 2009.
CEO failed to 'grasp severity' of trust's financial crisis
A review into financial failures at Barking, Havering and Redbridge University Hospitals Trust recommended its chief executive Matthew Hopkins be removed. Mr Hopkins stepped down in July following weeks of negotiations over his position after the review was completed. His departure followed the completion of a report by Deloitte, which was commissioned by NHS Improvement. The Deloitte report said that Mr Hopkins did not grasp the severity of the trust's financial situation and was not thought to be able to lead a turnaround process.
Five NHS directors under investigation for fraud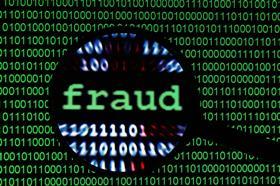 It emerged in May that five current or former directors of NHS organisations were being investigated by the NHS fraud agency. The NHS Counter Fraud Authority said in information released to Parliament that five NHS directors, one doctor, 23 "other medical professionals" and 12 "other NHS staff" were under investigation for fraud. The NHS directors under investigation included Phil Morley, former chief executive of Hull and East Yorkshire Hospitals Trust and Princess Alexandra Trust, and Sir Leonard Fenwick, the former Newcastle-upon-Tyne Hospitals FT chief.
The new NHS England and NHS Improvement top team revealed
In the closing month of the year, a welter of appointments to the new joint executive team for NHS England and NHS Improvement were announced. The most significant was the post of joint chief financial officer, which would be taken up by April 2019 by Julian Kelly who has been director general within the Ministry of Defence's nuclear division since May 2017. Senior directors already working at the two national bodies filled the other national level posts. Professor Stephen Powis would be medical director, having been in this role for NHSE since the start of 2018. Ruth May would be chief nursing officer, having been executive director of nursing at NHSI since 2016. Matthew Swindells, NHSE's director of operations and information since 2016, would be deputy chief executive, while Pauline Philip will be director of emergency and elective care, having been jointly employed in a similar role since 2015.
Regulator chief executive resigns ahead of scandal report
Jackie Smith, the chief executive of the Nursing and Midwifery Council, resigned in May ahead of the publication of a review into the regulator's handling of the Morecambe Bay maternity scandal. She resigned after six years as chief executive of the nursing regulator. The review was commissioned last year by health and social care secretary Jeremy hunt after the NMC took almost eight years to make decisions about midwives accused of poor care at University Hospitals of Morecambe Bay FT.
Ministers and unions agree Agenda for Change pay and reform deal
In March it was revealed that more than 1 million NHS staff would be offered an average 6 per cent pay rise over three years from next April, after ministers and trade unions agreed a deal to reform the Agenda for Change pay framework. While the deal would see reform of increments that staff receives, it would not include any reform of out of hours enhancements for weekend and evening work. Staff would be offered an average pay rise of 3 per cent backdated to April this year, followed by 2 percent in 2019 and 1 per cent in 2020.
Shelford Group trust chief executive resigns
Nick Moberly, who led King's College Hospital FT for two and a half years, emailed staff in early March to say that he was standing down. He said the decision had been "difficult". The trust had faced serious financial challenges with deficit close to £100m.
Top trust receives 'mortifying' inadequate rating for new service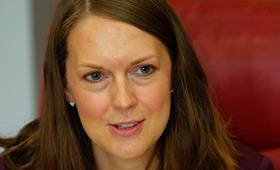 In February, Birmingham Women's and Children's FT, an outstanding-rated trust was handed over a "mortifying" inadequate rating for its children's mental health services, which were redesigned two years ago via a controversial tendering exercise. The Care Quality Commission found the Birmingham service got worse between two inspections in May 2016 and July 2017, slipping from a requires improvement rating to inadequate. Trust chief executive Sarah-Jane Marsh said the report was "mortifying". "I wouldn't expect anyone to be anything but disgusted about it," she said. "But hopefully people will see we have committed to doing something about it."