As the dust settles on 2018, we look at the most read articles relating to the acute sector. They include Sir David Nicholson joining a troubled trust, a leadership exodus in Lancashire and news that an interim manager was paid £311,000 for six months' work
Read all about it: the top stories on hsj.co.uk this year
Sir David Nicholson joins troubled trust's leadership team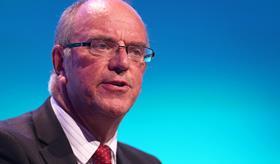 In May, it was announced that former NHS England chief executive Sir David Nicholson had been appointed interim chair of the troubled West Midlands trust, Worcestershire Acute Hospitals Trust, after the previous chair left after less than two years. NHS Improvement chief executive Ian Dalton acknowledged that the trust "still faces many challenges". He added: "David brings huge expertise at both national and regional level. I know he is absolutely focused on improving patient care, and looking forward to getting underneath some of the difficult issues to see what positive changes can be brought about. Making sustainable quality improvements and getting the trust on to a stronger financial footing would be priorities, working closely with the chief executive and wider leadership team."
Four senior resignations at struggling hospital trust
Earlier in April, four senior operations staff – the operations director and three divisional directors – at struggling acute trust, Lancashire Teaching Hospitals Foundation Trust, handed in their resignations. Operations director Suzanne Hargreaves cited extreme pressures facing the trust when explaining her decision. This came after an extremely difficult winter for the trust, which led to consultants and nursing staff writing to the trust board to raise concerns about the pressures in its accident and emergency departments.
Two patients attacked and killed on acute hospital ward
Leeds Teaching Hospitals Trust was accused in March of a "cover up" over the killing of two patients in an attack on a hospital ward by a patient with paranoid schizophrenia, whose antipsychotic medication had been stopped despite warnings. The attack happened in 2015 at one of UK's biggest hospitals, St James's University Hospital in Leeds, and has never been made public nor been subject to a coroner's inquest. Harry Bosomworth, whose antipsychotic medication had been stopped by hospital staff the previous month, beat Ken Godward and Roger Lamb with a walking stick. Both the victims died days later.
Trust paid interim manager £311,000 for six months work
East Sussex Healthcare Trust paid an interim manager more than £300,000 for six months work – despite a national crackdown on excessive pay rates, it was revealed in August. NHS Improvement, which announced it was introducing an approval process for highly paid interims seven months before Ian Miller took up the post at the acute trust, denied it approved the pay deal but admitted it offered advice on daily pay rates. The trust said: "At that time, the trust needed proven specialist skills and Ian Miller has significant experience of transforming NHS trusts in similar financial situations."
Chief exec made an example by centre gets new trust role
A chief executive who left his hospital job a year ago as part of a government performance crackdown was appointed to lead a London trust, it was announced in September. Matthew Kershaw would take up his new role as interim chief executive of Croydon Health Services Trust on 1 October, it was said. He would hold the post till next summer as part of an agreement with NHS Improvement. Mr Kershaw's resignation from East Kent Hospitals University FT almost exactly a year ago was a result of then health secretary Jeremy Hunt and other NHS national leaders wanting to send a message to trust chief executives that falling levels of accident and emergency performance should not be "normalised".
Major teaching trust announces new chief executive
It was announced in May that a major teaching hospital had recruited a former pharmacist as its new chief executive. Paula Head would lead University Hospital Southampton Foundation Trust. She joined the £821m-turnover trust from Royal Surrey County Hospital FT, where she had worked since the autumn of 2016. Ms Head replaced Fiona Dalton, who left UHS in March to run Providence Healthcare in Vancouver, Canada. The Care Quality Commission rated UHS, which provides acute and tertiary services to up to 3 million people across the south of England and Channel Islands, good.
Chief exec and chair to take on neighbouring hospital trust
A remote acute and community trust would share a chair and chief executive with its nearest neighbour in a bid to find "long term solutions" to its challenges, it was revealed in May. Suzanne Tracey and James Brent, chief executive and chair respectively of Royal Devon and Exeter FT, are set to take the same positions at North Devon Healthcare Trust under a new collaboration agreement. This came a month after medical consultants at Northern Devon Healthcare Trust raised concerns that such a move could lead to the loss of services.
Medical director who challenged consultants agrees secondment deal
Nadeem Moghal, the medical director of a troubled acute trust, who tried to challenge "inappropriate behaviours" by consultants left the organisation on secondment, it was reported in August. His departure from Barking, Havering and Redbridge University Hospitals Trust came after the publication of an NHS Improvement commissioned review which said his position "may be unsustainable over the longer term".
Financial 'breakdown' led to patient safety risks at teaching trust, review finds
Patient safety was put at risk by a "significant breakdown in financial governance" at a large acute trust, an independent investigation found in April. Barking, Havering and Redbridge University Hospitals Trust routinely delayed payments to suppliers to cope with cash shortfalls from 2015 onwards, which eventually led multiple companies to cancel deliveries and threaten legal action to obtain payment, a review by Grant Thornton said. In the first half of 2017-18, the trust's payments to creditors were £26m behind plan as it sought to offset shortfalls of expected income from its commissioners. By mid year, just 9 per cent of suppliers were being paid within the statutory one month period, with tens of millions of pounds owed for more than six months. Some bills were overdue by more than a year.
Senior manager at major trust loses fraud whistleblowing claim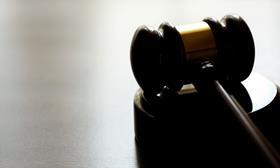 Tina Young, senior manager responsible for clinical coding at a large trust, who alleged a firm of contractors had fiddled their results, lost her employment tribunal. She alleged she had been demoted because she had raised concerns about a firm brought in by Barts Health Trust to increase the sums it could bill commissioners for. The band 8b manager said she had been told the day before a five week holiday that her role was being deleted and she was being moved to another department because of the issues she had raised over several years. But in a judgement issued in June, an employment judge rejected Ms Young's claim, saying while she had clearly suffered a detriment she had not proven it was linked to her allegations about coding firm DQIP.