As the year draws to an end, we look back on the 10 most-read stories from the mental health sector. These include the announcement of two trust chiefs stepping down and a merger to create the biggest mental health and community trust in the country being delayed
Read all about it: the top stories on hsj.co.uk this year
Top trust receives 'mortifying' inadequate rating for new service
In February, the outstanding rated Birmingham Women's and Children's Foundation Trust was handed a "mortifying" inadequate rating for its children's mental health services, which were redesigned two years ago via a controversial tendering exercise. The Care Quality Commission found the Birmingham service got worse between two inspections in May 2016 and July 2017, slipping from a requires improvement rating to inadequate. The city's community mental health services for people aged 0-18 are run by the trust, as part of the Forward Thinking Birmingham consortium, which also includes Worcester Health and Care Trust, Beacon UK, and Priory Healthcare. The CQC rating only covered the parts of the service run by the trust.
Exclusive: Two patients attacked and killed on acute hospital ward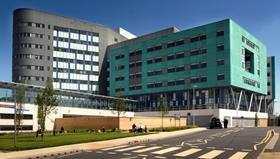 In March, Leeds Teaching Hospitals Trust was accused of a "cover up" over the killing of two patients in an attack on a hospital ward by a patient with paranoid schizophrenia, whose antipsychotic medication had been stopped the previous month despite warnings from his family. The attack happened in 2015 at St James's University Hospital in Leeds. The attacker was sectioned under the Mental Health Act following the attack and died from oesophageal cancer - the reason for his admission to St James's - four months later. An unpublished review carried out locally and completed in March 2016 identified a number of failings.
Deputy chief executive appointed to top job neighbouring trust
In April, the mental health trust Barnet, Enfield and Haringey Mental Health Trust appointed Jinjer Kandola as its new chief executive after its leader stood down last year to lead a neighbouring acute trust as part of a hospital chain. She replaced Maria Kane, who left the trust after nine years at the helm to become chief executive of North Middlesex University Hospital Trust. Ms Kandola, who was deputy chief executive and workforce director at Hertfordshire Partnership University Foundation Trust, took up her new role in July. She has a background in human resources management.
Top trust chief executive retires
John Short, chief executive at Birmingham and Solihull Mental Health Foundation Trust, announced his retirement in August after six years at the helm. Mr Short said the decision was a personal one, to spend more time with his family and hobbies, and he might return to volunteer in mental health.
Trust chief apologises for 'unacceptable behaviour'
The chief executive of an NHS trust in the north west had apologised in September after being sanctioned for "unacceptable behaviour". Simon Barber, who had been in charge of North West Boroughs Healthcare FT for more than 10 years, returned to work in August after a period of absence following an allegation by a member of staff. The community and mental health trust had released a statement including an apology from Mr Barber, but had not explained the nature of the allegations or behaviour. Chair Helen Bellairs said: "An independent investigation has been carried out and has now concluded. In line with our trust policies for all staff, appropriate sanctions have been applied."
Trust chief executive to step down after 10 years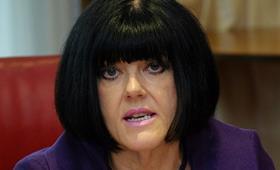 The chief executive of a mental health trust announced in April she would step down from the role next year. Heather Tierney-Moore had led Lancashire Care Foundation Trust since January 2009.
Breaking: Acute and mental health trusts to merge
An acute hospital trust and mental health and community trust could merge into a single provider. North Cumbria University Hospitals Trust and Cumbria Partnership Foundation Trust said in a joint statement in June they were considering uniting the two organisations. The trusts would explore formal ways to unite and were hoping to complete any merger in 2019 if plans were approved. NCUHT chief executive Stephen Eames was appointed leader of CPFT in September last year, and the two trusts had also created asingle joint executive team. The announcement follows the West, North and East Cumbria sustainability and transformation partnership being named as an integrated care system last month.
Trusts battle to take over neighbouring provider
An acute trust and a mental health provider in the West Midlands were competing to take over a neighbouring community trust after both were shortlisted as preferred bidders in January to run the struggling provider. Shropshire Community Healthcare Trust had shortlisted Shrewsbury and Telford Trust and South Staffordshire and Shropshire Healthcare Foundation Trust as the preferred organisations to acquire it. Shropshire Community Healthcare was one of 18 standalone community trusts in England and in 2016 declared itself "unsustainable".
Regulator 'arranged' new job for chief of scandal hit trust
Regulators "arranged" for Bernie Cuthel, the former boss of the scandal hit Liverpool Community Health Trust, to be moved to Manchester Mental Health and Social Care Trust without informing its leaders of serious shortcomings at her previous organisation, documents revealed in February. Letters sent from MMHSCT leaders to a local MP also said Ms Cuthel's move was arranged by the NHS Trust Development Authority, which is now part of NHS Improvement, and supported by "verbal references" from an NHS TDA director, Lyn Simpson, who now holds a senior role at NHSI.
Milestone trust merger delayed until summer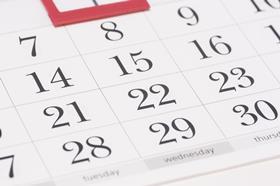 The merger of South Staffordshire and Shropshire Healthcare Foundation Trust and Staffordshire and Stoke-on-Trent Partnership Trust to create the biggest mental health and community trust in the country was delayed by at least three months in April when NHS Improvement asked for more time. As per board papers published by South Staffordshire and Shropshire Healthcare, the trusts expected to complete the merger by June. Initially they planned for the merger to be completed by 1 April. The NHS Improvement sought more time to review and approve the merger. When combined, the trusts would have a turnover of more than £500m. It would be called Midlands Partnership FT. Later, the merger went live on 1 June after the NHSI gave the green light.