NHS England and STP representatives will discuss new clinical network next month
Move follows concerns about lack of clinical engagement in STPs
Senior clinicians welcome move but question proposed model
NHS England is planning to establish a new "national network" of sustainability and transformation partnership clinical leaders to address a lack of clinician engagement in the programme to date, HSJ has learned.
The national commissioner has told each STP to nominate two clinical representatives to attend a conference in late September with system and executive leads to further develop a clinical engagement programme.
NHS England told HSJ there will, however, be no formal job description for STP clinical leads and that partnerships would be told to develop the role locally.
A senior source familiar with discussions said system leaders deemed a formal role inappropriate because there was no "one size fits all" model to address the "variable" levels of clinical engagement across the STPs. System leaders wanted a "bottom up" approach, the source said.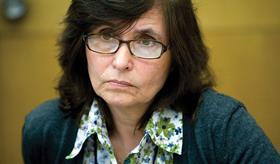 But that lack of formality, and the apparent lack of consultation with some medical bodies to date, have prompted concerns from the Royal College of Physicians.
RCP president Jane Dacre told HSJ: "A framework outlining the scope, the time needed for the role, and how the advice and work of clinicians can be of benefit locally, would be a useful start."
Prof Dacre said it was "disappointing" that the college had not been "involved right at the beginning".
But she welcomed efforts "to encourage as much clinical input as possible".
She added: "It is clear more work needs to be done to enable clinicians to be able to input effectively…The RCP believes STPs should be planned, implemented and delivered with clinical input at their core and we welcome that such input has been included."
NHS England said that it was inviting two representatives from each STP. It said it wanted to secure representation from as broad a range of clinicians as possible, including consultants, nurses and allied health professionals, and others.
The September meeting, a final date for which is still being decided on, will allow clinicians to share experiences, discuss what the priorities and role of the national network should be, how to spread best practice, and how system leaders can best support the model, NHS England said.
An NHS England spokesman said: "This country badly needs more joined up care systems and we want to support the efforts of STPs in putting clinical leadership at the forefront of their plans, which is why we are creating a national network to enable them to share best practice."
Source
Information obtained by HSJ
Source Date
31 August 2017