Three-quarters of trusts tell HSJ they are receiving less winter cash than last year
Fourteen trusts say funds are insufficient to meet staffing plans
Chief executive warns A&Es will need to divert patients to other hospitals
Hospital chiefs have warned they face the "most difficult winter in recent memory" after cuts to their resilience funding.
Out of 40 acute trusts that answered an enquiry from HSJ, three-quarters said they will receive less cash for winter pressures than last year. HSJ contacted every acute trust in England about their winter allocations.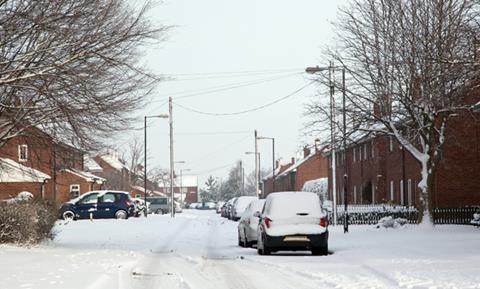 Asked whether their allocation was sufficient to meet their plans, 14 said "no" and five said "yes". The rest failed to answer directly.
The 40 trusts are set to receive a combined £61m of additional funding for winter, compared to £106m last year.
This comes after NHS England included winter resilience funding in the baseline allocations for clinical commissioning groups, to allow for more certainty and preparation.
About £400m has been allocated to CCGs for 2015-16, compared to £700m last year. Last year's fund was non-recurrent and NHS England said some of it is still available.
Earlier this month, trusts warned that bed occupancy was already at winter levels.
The troubled Worcestershire Acute Hospitals Trust said it has not so far received any extra cash, compared to £2.6m last year.
A spokesman added: "The trust board will be faced with a difficult decision if there is a funding shortfall. They may face a position where patient care could be jeopardised and to respond to this would add to the size of the deficit. This would be at a time when there is real need to reduce the deficit."
Another trust chief executive told HSJ: "This will be the most difficult winter in recent memory. Last year was bad enough, and this year there's less money and the system is more challenged. We've already got additional beds open and winter hasn't even started.
"When the money runs out, which it probably will do, we'll have to divert our accident and emergency patients to other hospitals."
HSJ has also learned of a trust that must repay its winter money unless it achieves the four hour A&E target.
A senior trust source said: "The CCGs have been driven into an incredibly hard-nosed approach by NHS England. It's a double whammy because we'll have incurred the costs and might have to pay the money back."
James Paget University Hospitals FT said it has not been allocated any winter money by Great Yarmouth and Waveney CCG, despite requesting £2.2m.
The CCG, which received £1.6m resilience funding from NHS England, said the money has been used to develop community teams to support ambulance services and to expand the hospital's ambulatory care team.
University Hospitals Coventry and Warwickshire Trust has seen its winter allocation reduce from £4.6m to £1.6m, but a spokesman said the allocation "meets the measures included within the winter plan".
NHS Providers chief executive Chris Hopson said: "This year winter money was put into general CCG allocations, with CCGs asked to allocate similar amounts of winter funding as last year.
"Large numbers of our members tell us that, for whatever reason, this hasn't happened. They tell us that significantly less extra winter capacity has been commissioned this year compared to last."
Along with increasing demand and a rising number of delayed discharges, this means "alarm bells are already sounding very loudly", he added.
Julie Wood, chief executive of NHS Clinical Commissioners, said: "This year, instead of receiving separate funding for winter pressures, commissioners received this as part of their baseline allocations, and the way in which individual CCGs have used this will vary across the country taking into account the needs of their local area."
An NHS England spokesman said: "Trusts should be having conversations through their system resilience groups and coming up with joint plans for what support is needed all year round, including for winter."