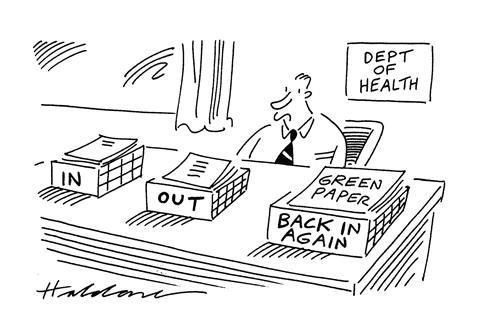 Haldane green paper
Although this April's Budget had said it would be out in June, the Department of Health this week confirmed that the publication date had slipped to July.
News of the delay came amid speculation about a change in the bill's emphasis. One high level source said: "The suggestion is that [health secretary] Andy Burnham has taken a real interest and hardened up some aspects to beef up what might have otherwise been more waffly options."
The source said they thought Mr Burnham might be interested in a radical social insurance model. But they warned any such proposals would need to be agreed by the Treasury.
A national debate on the likely content of the green paper took place last year.
At the same time the Department of Health commissioned the London School of Economics to model six approaches to social care funding, ranging from making no changes to a system where the state pays for all care.