Eight large scale GP providers in Birmingham form alliance
STP "started without the inclusion of GPs" says new grouping
Eight large scale GP providers across Birmingham have formed an alliance to improve representation of general practice in local sustainability and transformation planning, HSJ has learnt.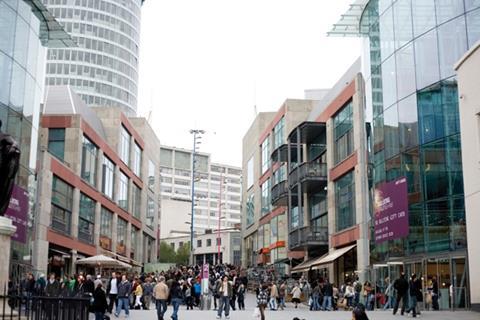 The alliance, which was confirmed to HSJ this week, includes the largest GP providers in the Birmingham and Solihull covering a combined population of over 1 million people.
A spokesman for the alliance said: "The STP process had started without the inclusion of GPs as providers.
"With eight large GP organisations in the Birmingham and Solihull area, it was felt there was an opportunity to bring in a collective GP provider voice on par with other NHS providers, thus allowing the same sort of representation into the STP process."
The alliance, which was first set up in May, has since been allowed 12 representatives at all STP levels, including positions on the system board, chairs group and programme board.
The eight providers in the alliance are:
East Birmingham Health Organisation;
GPS Healthcare;
Midlands Medical Partnership;
Modality Partnership;
Our Health Partnership;
Smart Care;
Solihealth; and
South Doc Services MyHealthcare.
Also included in the alliance are representatives from the Birmingham and Solihull local medical committee, with two GPs representing un-federated practices in the area.
Bilal Patel, chair for Solihealth, said: "In the face of the increased demands on general practice and a challenging working environment, we felt strongly that the plans set out in the Five Year Forward View meant that this was not going to be enough.
"We are working with the GP alliance to develop a single voice and the creation of a larger federation for the whole of general practice across Birmingham and Solihull to deliver a high quality, consistent service accessible to all."
Mark Newbold, managing director of Our Health Partnership, said: "The advent of large GP provider organisations in recent times provides an opportunity to bring colleagues together at scale to achieve much greater unity and consistency of message than before.
"This can only strengthen the influence of GPs over a process which will have profound implications for their patients and for their practices."
Source
Information provided to HSJ