"Half a dozen" GP practices could join Our Health Partnership by April, says director
OHP already includes 150 partners across 35 practices
Plan to form MCP likely to involve other scaled up GP groups in the region
STRUCTURE: The leader of the NHS's largest GP "super partnership" has said it could soon be joined by additional practices, and may need to work closely with other large scale GP groups in the near future.
Our Health Partnership, which brought together 150 GP partners across 35 practices mainly across the Birmingham CrossCity Clinical Commissioning Group area, launched in November and covers a population of 275,000 people.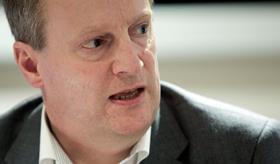 OHP's interim managing director Mark Newbold, former chief executive of Heart of England Foundation Trust, said the footprint OHP would look to cover could be strongly influenced by plans being drawn up by local commissioners.
Dr Newbold said while the organisation's strategy has not been to actively recruit to the partnership, it has received interest from a number of local practices.
He added that OHP's interest in developing a multispecialty community provider would eventually involve dialogue with other GP groups in the region.
Dr Newbold told HSJ: "We've got a few practices that are keen to talk to us about joining OHP.
"We have got about half a dozen practices who have got varying degrees of interest [in joining us]. Some are wanting to find out more. Some are actively seeking to join. We have had a discussion about how we are going to deal with that.
"We would probably try to do it in phases if we did have new joiners. If there's a couple that want to join soon, then probably April would be the soonest that we could do it. We may look again later in the year if there's a demand.
"We haven't gone out looking [for practices], they've come to us."
Dr Newbold said that immediate priorities for OHP were to get its infrastructure in place, "amalgamate" its finance functions, and understand how it would be affected by sustainability and transformation plans being drawn up by local CCGs.
According to NHS England's planning guidance, published last month, local organisations must produce "local blueprints" by June setting out how they will "accelerate the implementation" of the Five Year Forward View between October 2016 and March 2021.
Dr Newbold said: "By the end of January [CCGs in Birmingham] have got to decide what footprint will be [covered by their sustainability and transformation plan].
"We operate within Birmingham, so we would be part of a Birmingham footprint plan."
He added: "It's unlikely that OHP would develop into an MCP on its own. I suspect that it will be more based on some sort of geographical footprint and so obviously that's a lot to discuss and work out.
"If the footprint is more than the area OHP covers, then clearly there will be other GP groups involved in our MCP. We would need to set up ways of working with them."
Source
Information provided to HSJ
Source date
19 January 2015