Bristol, North Somerset, and South Gloucestershire CCGs release £125m contract for integrated urgent care
Contract covers NHS 111, GP out of hours and new clinical assessment team
CCGs are seeking to make £83m of savings in 2017-18
A distressed health economy is redesigning its urgent care services with commissioners releasing a £125m contract to bring urgent out of hospital services together.
Bristol, North Somerset and South Gloucestershire clinical commissioning groups have tendered a new contract covering GP out of hours, NHS 111 and a new clinical assessment service to triage 111 patients.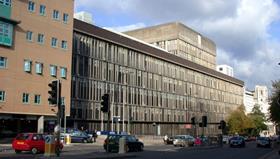 The contract would be worth up to £12.5m a year for 10 years.
A draft document outlining the service said there should either by a single contracted provider or a single accountable provider managing the services for the health economy.
However, the tender for the new contract said it could be delivered by a single provider, alliance or special purpose vehicle. The contract left the payment options for providers open, and said it could be a block, per case or a mix.
Care UK currently runs NHS 111 in the region, with GP out of hours provided by BrisDoc Healthcare Service.
The new clinical assessment team, which would include GPs, nurses and mental health practitioners, would create more specialised capacity to triage 111 callers, the document said.
The CCGs hope the model will reduce the number of times a patient is triaged, accident and emergency attendance, and inappropriate referrals to treatment.
"Transformation of these services needs to move from an 'assess and refer' to a 'consult and complete' model of service delivery," the document said.
Bristol, North Somerset and South Gloucestershire CCGs, which cover a single sustainability and transformation partnership area, is one of the most financially distressed health economies in the country at commissioning level.
North Somerset and South Gloucestershire CCGs are in special measures and, in August, HSJ reported the three groups' plans to merge.
Together the CCGs need to save £83.2m in 2017-18. At the end of August, they had achieved less than half the budgeted savings.
The area has two major urgent care providers, University Hospitals Bristol Foundation Trust and North Bristol Trust, and a smaller A&E at Weston General Hospital.
Weston Area Health Trust "temporarily" closed its A&E overnight in June, citing difficulty attracting staff and the future of the service is in doubt.
A spokesperson for Bristol, North Somerset and South Gloucestershire CCGs said: "We are currently recommissioning the integrated urgent care service, which includes NHS 111 and the GP out of hours service, in line with the national specification which has just been released. We are working to improve patients' experience of, and clinical outcomes from urgent care services including the 24 hour medical helpline, 111."
The new contract will begin in April 2019.
The story was updated to include the CCGs comments provided after publication.