Community services to be recommissioned across Bristol, North Somerset and South Gloucestershire
Newly merged CCG plans to report surplus in three years
CCG chief says critical care unlikely to return to Weston Hospital overnight
Community services across a swathe of the South West could be consolidated into a single service as a newly merged clinical commissioning group seeks to relieve pressure on hospitals.
Bristol, North Somerset and South Gloucestershire CCG chief executive Julia Ross told HSJ a disjointed community service was a major contributor to the region's urgent care struggles.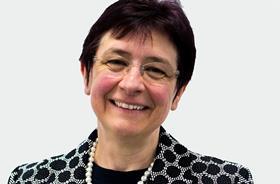 She said: "There will be a proposal going to our governing body about potentially going to commission a single service across BNSSG.
"We definitely need to offer a consistent community service across BNSSG and today it's not."
Ms Ross also said Weston Hospital's accident and emergency department was likely to reopen overnight for some pathways, such as the vulnerable and the frail elderly. But, she confirmed overnight critical care services would likely be provided permanently by Bristol hospitals.
"It's that balance of offering services for those that really need that service locally, offering 24 hour access to those people… but at the same time understanding that some of the high end acute stuff is already going somewhere else," she added.
Weston's A&E closed "temporarily overnight" in June last year following patient safety concerns.
The CCG has said no decision about the future of health services in Weston, including at Weston Hospital, will be made until after further public consultation.
A proposed plan was published in September last year, with another, more detailed plan, is expected in Autumn.
Ms Ross was speaking in her first interview since the three CCGs merged on 1 April. She has also recently been appointed joint STP lead for the region, alongside University Hospitals Bristol Foundation Trust chief executive Robert Woolley.
Ms Ross was first appointed to lead the three CCGs in February last year, to help turnaround the health economy after years of dysfunction and financial difficulty, particularly in commissioning.
The CCGs had a combined control total of an £8m deficit in 2017-18, requiring £82m of in-year savings.
While the CCGs fell short of this target, with an expected outturn deficit of £29.6m, Ms Ross said this was still a significant turnaround with more than £40m of savings.
She said: "We now have sign off on a three year plan – that we are quietly confident we can deliver – that will get us back to surplus in three years. I think that's a huge achievement. When I first started, we were a million miles from that."
Bristol, North Somerset, and South Gloucestershire currently have separate community services primarily run by three social enterprises.
The region's two major acute trusts, North Bristol Trust and University Hospitals Bristol, were both running above capacity for much of this past winter with North Bristol reporting one of the worst winter A&E performances in the country.
Ms Ross said creating a single community service across the region, held to a single high standard, would help reduce urgent admissions and discharge delays at the acute hospitals.
There are also talks under way with local authorities to include social care in any recommissioned service, she said.
"We are increasingly talking about integrating social care and community provisions.
"We are in discussions with the local authorities about [joint commissioning] and in principle they are interested," she added.
The CCG and sustainability and transformation partnership are also setting up six "locality provider groups" across the region to join up services for a defined population. This will start with GP and community services, likely in Weston.
Ms Ross said: "The first thing is to get those out-of-hospital localities really providing a robust service offer, keeping people healthy while independent at home."
Ms Ross said a more detailed proposal for a new region wide community service would be presented to the CCG governing body in May.
Sirona, the main community provider in South Gloucestershire, said in a statement: "We are aware that commissioners are considering the position regarding the future procurement of community services and we are waiting for further information on this. Sirona's current energies and focus are on continuing to provide high quality services to the populations we serve. When the position regarding procurement becomes clearer we will consider our approach in the context of the best interests of our service users and our staff."