Single chief officer hired across three CCGs
Follows instructions from NHS England, with two of the CCGs in financial special measures
MP questions move to joint chief officer
Three clinical commissioning groups – two of which are in financial special measures – have recruited a joint chief officer for the first time.
Julia Ross, currently chief officer of North West Surrey CCG and the sustainability and transformation plan lead for Surrey Heartlands, will take on the role across Bristol, South Gloucestershire and North Somerset CCGs.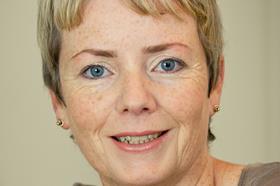 Bristol South MP and member of the Commons public accounts committee Karin Smyth said the appointment would "increase uncertainty" and potentially damage services in Bristol.
In July, NHS England placed South Gloucestershire and North Somerset CCGs in the new financial special measures regime. It directed them to work with Bristol CCG "to move towards a single commissioning leadership structure across the STP footprint".
HSJ revealed correspondence from NHS England to the CCGs later that summer criticising their progress, and requiring them to move to shared governance and management.
A statement from the CCGs said they would "continue to implement plans for a single commissioning 'voice' for the Bristol, North Somerset and South Gloucestershire areas".
Ms Ross, who is expected to start the role in June, said: "I am delighted to be joining the CCGs at a key point in their development as they move towards a shared commissioning approach for the local area."
North West Surrey CCG said there will be "a robust and appropriate handover" of leadership and "an appropriate replacement process will take place".
Bristol CCG clinical chair Martin Jones said: "The single chief officer role is a key position for Bristol, North Somerset and South Gloucestershire that will enable us to strengthen our commissioning voice for the people we serve, and to make the changes the Five Year Forward View demands."
Ms Smyth, who was an NHS manager before being elected to Parliament, highlighted the fact that the patch covered by the Bristol, North Somerset and South Gloucestershire STP and the new chief officer was different to the area of the Bristol metropolitan devolution area, for which a mayor will be elected next year.
She said: "The announcement comes as local people face an election for a new metro mayor for the combined local authority of South Gloucestershire, Bristol, and Bath and North East Somerset, which imposes a whole different structural set-up. It means that when we get to the next reorganisation – possibly catching up with Manchester on further devolution – we will have set up different footprints.
"Our local health economy faces known problems: for example, a large deficit at North Bristol Trust, which is itself in special measures; long running issues at Weston hospital; and two of the three local CCGs being judged inadequate. For people in south Bristol, who largely use University Hospital Bristol and are currently facing real pressure with primary care, it is hard to see how bringing together the financial problems in these acute trusts and two inadequate CCGs helps."
Ms Smyth added: "Reorganisations always create a distraction from core purpose and, whilst NHS managers and clinicians are well used to reorganising – and being controlled from London – it is bound to be unsettling for individuals who have been tasked with improving services and with delivering financial savings demanded by the STP.
"I wish the new chief officer the best of luck in the new role, and will look forward to working with her. However, as things stand the move seems to raise more questions than it answers, and can only increase uncertainty. There may well be some logic behind it but without sensible engagement and joined up thinking, both nationally and locally, it looks likely to bring no benefit to those I represent in Bristol South. In fact it could potentially result in a deterioration of the frontline service they receive."
'Special measures' CCG group hires STP lead as joint chief officer
1

Currently reading

'Special measures' CCG group hires STP lead as joint chief officer

2