COMMISSIONING: A clinical commissioning group that suspended parts of the GP quality and outcomes framework is planning to expand its alternative payment scheme.
Aylesbury Vale CCG reduced practices' requirement to report on QOF measures linked to dementia, diabetes and respiratory conditions in 2015-16.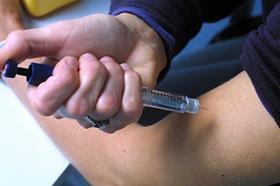 The CCG's primary care transformation manager, Gary Passaway, said 15 out of 19 practices, covering 89 per cent of the population, had signed up to the approach.
He said the CCG now plans to extend the scheme to cover more long term conditions, and for it to lead to more social prescribing.
Under the scheme, practices were paid based on their 2014-15 QOF performance, even if their 2015-16 achievement was less.
This was aimed at giving GPs more time to work with patients to help them manage their conditions more effectively.
Some GPs received extra training in how to manage these consultations, in March the CCG recruited someone to coordinate the "care and support planning" work, Mr Passaway said.
He added: "It has been a culture change. It's more patient centred and there's certainly more patient involvement."
Patients are now sent their diagnosis before their next appointment, giving them time to review paperwork and think about questions they want to ask.
At this stage, improvements were "anecdotal", Mr Passaway said, but the CCG wants to commission an external evaluation.
He said: "In the last year it was very much at the set up stage. We're into the next stage, where we've agreed the strategy."
Earlier this year CCG board papers suggested there was a "contractual problem" with NHS England and that it might not be possible for GPs to be paid as if they had achieved QOF. Mr Passaway said NHS England had wanted reassurance about elements of the funding but that he was "confident" the issue was resolved.
Source
Information provided to HSJ