Concerns raised over "safety and governance" of "Deliveroo type" pharmacy app after patient orders wrong strength of medication
Founders argue app may have better insight into medication errors than traditional methods
App has "good support from NHS England and NHS Digital"
Clinicians have raised concerns over the safety of a "Deliveroo type" pharmacy app that has been supported by NHS England and NHS Digital.
The South West Yorkshire Area Prescribing Committee has raised concerns over the "safety and governance" of a prescription delivery app called Echo, after a patient ordered the wrong strength of medication.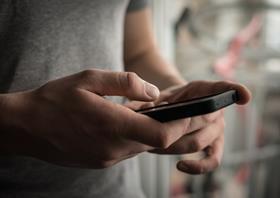 Royal College of GPs chair Professor Helen Stokes-Lampard also warned about the risks of online pharmacies. Patients can obtain "potentially harmful medications" based on their answers to "vague online questionnaires", she told HSJ.
Echo is an online delivery service that allows patients to order repeat prescriptions from their GP and have them delivered by post by Echo, after being supplied by two other pharmacy firms which the company is working with.
The app's founders described the model as a "Deliveroo type" service, which has "support from NHS Digital and NHS England". It is on NHS Digital's app library.
Co-founder Stephen Bourke argued it may "have better insight into whether or not there is a prescribing error, and whether or not a patient understands what they've asked for" than traditional pharmacy, due to the data the company has access to.
Documents published by the Calderdale local medical committee in March said the SWYAPC's medicines safety group - which includes GPs, commissioners and pharmacists - raised concerns over the "safety and governance of [the] Echo app."
The documents said: "Safety concerns include the fact that patients can order anything via the app – examples mentioned at the SWYAPC meeting included a patient ordering the wrong strength of warfarin in error, which then caused significant additional workload in the practice to follow up and check the request.
"[Calderdale Clinical Commissioning Group] is recommending that community pharmacies should not pass along patient initiated requests by dropping their repeat slip at the surgery (even if it is in a sealed envelope) – and do not view the Echo approach of passing along patient initiated requests by fax as any different."
In a statement, Calderdale CCG said while concerns were raised by the SWYAPC it had not received any direct reports of errors or safety concerns about Echo.
However, it recommended in February that patients only order prescriptions from the in-house services used by their GPs.
Echo clinical director Alistair Murray said when a patient orders their prescription through the app it is assessed and sent to their GP. The GP will issue a prescription that is "sense checked" against the original order to flag any differences. The partner pharmacy can also access the patient's summary care record.
Mr Murry said there would be "very little difference" in the risks to patients ordering warfarin from Echo compared to a "traditional paper based method" as patients taking the drug are often written prescriptions for several different strengths to allow flexibility.
Professor Stokes-Lampard said patients should be free to collect their prescriptions from an online pharmacy but should make sure the company adheres to General Medical Council guidelines and has been deemed safe by the Care Quality Commission.
The RCGP chair added: "But we know some sites don't adhere to these measures. Procedures around repeat prescriptions are put in place for a reason – to protect patients' safety – so if providers are in some way bypassing these then it needs to be addressed.
"We also hear about patients obtaining potentially harmful medications such as antibiotics, sleeping tablets or opioid painkillers on the basis of their answers to vague online questionnaires, often from people who are unaware of their full medical or medication history. This can have serious consequences on their health and wellbeing."
Because Echo is neither a pharmacy nor dispensary, it is not regulated by the CQC or the General Pharmaceutical Council.
An NHSE spokesman said: "NHS England is working with a range of services to improve digital access to care as the NHS turns 70, including pharmacies and GPs to develop new solutions to improve clinical communication as part of digital primary care."
The CQC declined to comment.