CCG's clinical chiefs recommend ditching policy following widespread concerns
Chief officer says decision driven by hospitals struggling with 18 weeks target
Change likely to be rubberstamped at board meeting on Tuesday
One of the NHS's largest clinical commissioning groups is set to ditch a controversial policy enforcing 12 week minimum waiting times for adults needing "non-urgent" treatment – just two months after setting out the plan.
Cambridgeshire and Peterborough CCG is due to rubberstamp the policy U-turn, which it projected would save £600,000, at its board meeting on Tuesday.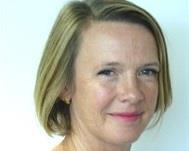 Patient groups and clinicians raised concerns about the policy when it was set out in August. The Royal College of Surgeons said it would make "an already stressful process even worse for patients [and] merely kicks the cost further down the road".
CCG chief officer Sheila Bremner's report to the board's November meeting said the area's acute hospitals have "struggled with referral to treatment times within a number of specialities and are now working to recover these standards [over the summer].
"In light of the position, the CCG's clinical executive committee recommends to the governing body that the previous restriction for providers to work to a minimum 12 week wait period for non-urgent treatment for adults be lifted."
The policy was first outlined in August. It was part of a £7.1m savings drive developed in response to NHS England naming the CCG as one of 14 areas to be deemed at financial risk and placed in the capped expenditure process in June.
The CCG faces a significant financial challenge. Its September finance report said hitting its £15.5m deficit control total for 2017-18 was dependent on delivering a hugely challenging £51m worth of savings via the CEP and its cost improvement plan.
The CEP savings were also set out in September's finance report. The largest category is "restricting referral and elective treatment thresholds for secondary care activity" – an area where the CCG projects it can save £3m.
HSJ requested further details but a CCG spokeswoman said the plans were "still under development". She said: "Treatments which could fall under the category of restricted referral and elective treatment thresholds for secondary care are still under development and are a continuation of initiatives included in the CCG's QIPP plan."
The remainder of the projected savings include:
£1.9m by cutting primary care prescribing, largely of over the counter drugs, treatments of limited clinical value and those on the NHS Clinical Commissioners' list of medicines believed to be harmful.
£700,000 of savings via increased admission avoidance from expansion of the area's joint emergency team, which is a rapid response service to support over 65s with long term conditions in their homes if they become ill, rather than going to hospital.
£700,000 by varying National Institute for Health and Care Excellence technology appraisals.
£200,000 through a new multidisciplinary foot care service.
The CCG spokeswoman added: "Like all NHS organisations, Cambridgeshire and Peterborough CCG continually seeks to identify further savings to mitigate slippage in schemes and other cost pressures that arise in-year, whilst maintaining quality and patient safety. We have robust QIPP plans in place, which are reviewed regularly.
"We are working with our GPs to make savings in prescribing. This is predominantly through encouraging patients to self-care by buying medications that are easily available over the counter, such as paracetamol, rather than getting them on prescription.
"In the last 12 months, our CCG has prescribed 124,000 fewer prescriptions for OTC medicines delivering a saving of over £740,000. Other initiatives include investing in our community joint emergency team and we will be updating our governing body on QIPP at its meeting on 7 November."
Source
Board papers; information provided to HSJ