Five CCGs consider move to single joint chief officer
CCGs say they are reviewing "a number of ways" to collaborate
North Central London STP is led by Royal Free chief executive David Sloman
Five clinical commissioning groups are considering a move to a single chief officer across their sustainability and transformation plan footprint, HSJ understands.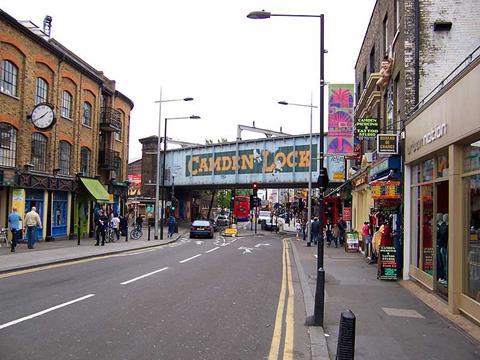 Camden Town, north London
Several sources said a proposal to share a single accountable officer was being put to the CCG governing bodies which make up North Central London STP.
The CCGs told HSJ they were "reviewing a number of ways in which they can collaborate more effectively".
The five CCGs are
Barnet;
Camden;
Enfield;
Haringey; and
Islington.
Enfield CCG was placed in "financial special measures" and rated inadequate by NHS England in July. The national body has pressed for closer joint working and leadership for most of the areas with "special measures" commissioning groups.
The North Central London STP patch is closely watched, and led by David Sloman, the influential chief executive of the Royal Free London Foundation Trust, which took over Barnet and Chase Farm hospitals in 2014 and has begun establishing a "hospital chain".
In May, NHS England chief executive Simon Stevens used it as an example of an area which could adopt "the NHS equivalent of combined authorities". He said: "I could see that spanning both hospitals and commissioners and it could consolidate a number of CCGs in north central London."
However, STP discussions are understood to have included several potential configurations.
University College London FT – a large teaching and tertiary centre – is also based in the patch in Camden.
A Barnet CCG spokesman said: "The five CCGs in north central London are actively reviewing a number of ways in which they can collaborate more effectively.
"Greater collaboration to create a strengthened north central London commissioning voice may take a number of forms which are subject to current discussions."
There is already a shared chief officer, Clare Parker, across the five CCGs in the North West London STP patch.
Source
Information provided to HSJ
Source date
September 2016