A London CCG is commissioning a musculoskeletal contract with capped costs.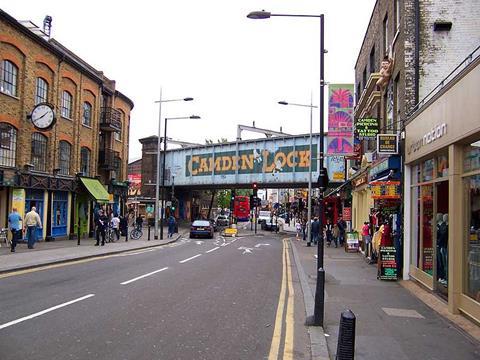 Camden Town, north London
Camden CCG will be advertising for a five year, fixed term contract with a lead provider for integrated MSK services on Thursday.
The CCG confirmed to the HSJ it would be issuing a pre-qualification questionnaire for bidders at the end of March.
Based on current spending the contract would be capped at an annual spend of £15m. In the second year, 20 per cent of this would be dependent on outcomes.
The "case for change" document prepared by CCG staff and McKinsey said: "Currently patients experience significant inconveniences across the MSK pathway, including long waiting times, lack of information sharing between their clinicians, the need to obtain multiple referrals from GPs, and difficulty accessing support services."
It said the current system was also "ineffective for providers, resulting in duplication of imaging procedures, a high share of consultant appointments not leading to procedures, and GPs taking on significant administrative burden".
The CCG admitted it set itself an "ambitious" target in having the service go live in April 2017.
This requires candidates to be shortlisted in May and a provider selected in September.
The report to the CCG's last governing body meeting also conceded that similar projects had had mixed levels of success in other parts of the NHS.
It said: "Camden CCG have been trying to commission an integrated service for more than two years, but have been unsuccessful thus far, resulting in loss of knowledge, re-work, inconsistent messaging, and reputational impact."
Camden currently spends roughly £7.5m a year with the acute sector on MSK.
The programme costs of the procurement are estimated at £825,000, with £640,000 comprising "external consultant support".
The project is expected to save £4.2m over five years.
Source