STRUCTURE: A consultancy firm has been commissioned to consider the benefits of formally integrating Manchester's three clinical commissioning groups and commissioners of social care services.
The CCGs have worked increasingly closely since the devolution deal was announced for Greater Manchester last year. They have formed a joint commissioning board with the city council, and previously stated the need to consider merging the organisations.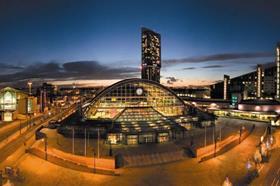 A report to Central Manchester CCG's board meeting this month said: "An independent option appraisal which will consider the benefits of more formal, integrated organisational and management models has been commissioned.
"Following a tender process Deloitte has been awarded the contract. They have embarked on a process of stakeholder engagement, including talking to staff from the three CCGs and Manchester City Council.
"Deloitte will facilitate a session with the boards of the three Manchester CCGs in July to consider the stakeholder feedback and feed into the options appraisal process.
"It is expected that the final report from Deloitte will be considered by the joint commissioning executive in the first week of August. The favoured option will then come to a future board meeting for discussion and agreement."
HSJ reported in Feberuary that councils and CCGs in Greater Manchester had been encouraged to integrate their commissioning functions, as part of the devolution project.
A report to Central Manchester CCG's board in January, by chief officer Ed Dyson, said: "Our system needs fundamental change alongside effective assurance of quality, safety and affordability… The four commissioners (including the council) need to work collectively to meet these challenges in the next 12 to 18 months.
"Beyond that we will need to consider more structural organisational change including potential merger. However, it is not yet the time to do this."
Source
Central Manchester CCG board reports