Merger of North, South and Central Manchester CCGs approved by NHS England
Ian Williamson confirmed as accountable officer
New CCG will have a programme allocation of £785m in 2017-18
Detailed work to be carried out on the how many roles could be cut
The merger and senior leadership team to create the largest clinical commissioning group in the north of England has been confirmed.
The merger of North, South and Central Manchester CCGs has been approved by NHS England and is set be implemented by April.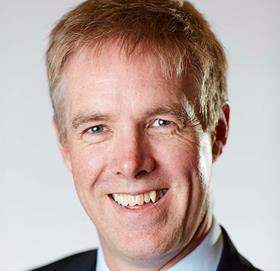 Ian Williamson, the chief officer of Central Manchester CCG, has been confirmed as accountable officer for the new organisation, which will have a programme allocation of £785m in 2017-18. Liverpool CCG is currently the largest in the north.
The three Manchester CCGs employ 260 staff, and Mr Williamson told HSJ around 70 per cent already work in joint teams.
Detailed work on the number of roles that could be cut has not yet been carried out, but efforts will be made to redeploy staff.
The running cost allowance for the merged CCG will be £12m next financial year, and a spokeswoman said there is an "aspirational" savings target of £1m resulting from the merger.
Some of this would come through a reduced number of leadership roles, and some from expected estates savings.
Manchester was served by a single primary care trust prior to the creation of CCGs in 2013 under the Health and Social Care Act.
The new CCG will also form a single commissioning organisation with Manchester City Council, however a full merger cannot be pursued under current legislation.
The other leadership roles at the CCG have been filled by:
Joanne Newton – chief finance officer (currently holds joint post across the CCGs).
Ed Dyson – director of planning and operations (currently deputy chief officer at Central Manchester CCG).
David Regan – director of population health and wellbeing (currently director of public health at Manchester City Council).
Craig Harris – executive nurse and director of safeguarding (currently holds joint post across the CCGs).
Manisha Kumar – clinical director (currently clinical director of Central Manchester CCG).
The recruitment of a director of strategic commissioning is ongoing.
CCG and council staff are currently based across three locations in Manchester, and the aim is to co-locate them.
Mr Williamson added: "The creation of the single commissioner for the city is really exciting and ground breaking.
"The detail of the way in which that will be executed is still being finalised, but we're confident that we'll have one decision making forum and one board."
A Deloitte report commissioned last year suggested the single commissioning function may need to transfer into Manchester City Council in the longer term, though this would be dependent on legislation and the "maturity" of the new arrangements. Mr Williamson said the partners are not pursuing this.
In December, HSJ reported how leaders for the wider Greater Manchester region planned to review its current commissioning arrangements.
Jon Rouse, chief officer of the health and social care devolution project, told HSJ the review could "ask questions" about the possibility of CCGs moving within local authority structures.
Source
Information provided to HSJ
Source date
17 February 2017