GPs could begin adopting shadow MCP type contracts in April
Discussions around shadow contracts at advanced stage, HSJ understands
GP federation chair says their work is influencing national contract discussions
STUCTURE: Primary care providers across Greater Manchester could start operating population based contracts in shadow form from as early as April, HSJ understands.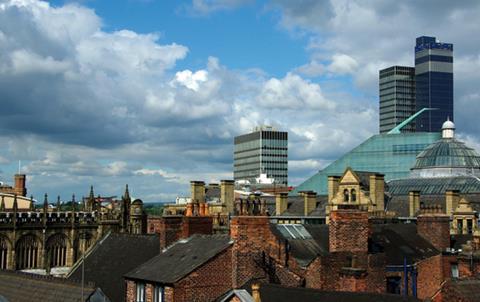 It is expected that local proposals to provide more integrated care as part of the region's devolution settlement will be in line with the new national voluntary multispecialty community provider type contract currently under development.
Organisations across Greater Manchester are working on 10 locality plans describing how models of integrated provision could operate across primary, community, social care and mental health services in patches covering 30,000-50,000 patients.
The chair of one of the conurbation's largest GP federations told HSJ this work was influencing discussions around the shape of the national contract.
A letter from NHS England and Greater Manchester commissioning and primary care leaders, seen by HSJ, said a number of the region's localities could test implementation of new contracting models "during 2016-17".
The letter, sent at the end of last month to participants in workshops exploring the options for primary care's role in integrating care in the region, said: "As colleagues will recall, [previous correspondence] described an opportunity for localities to consider putting forward proposals to test the implementation of integrated care models, serving neighbourhoods of 30,000-50, 000 people.
"A key part of the work is the opportunity to develop models for primary care to work at scale across these neighbourhood footprints.
"As part of the development process, we intend to provide the opportunity to test implementation of new contracting models in shadow form during 2016-17."
HSJ understands that certain areas across Greater Manchester are in an advanced position in their discussions to move towards a population based operating model in shadow form from early next financial year
A separate letter, published last month, said a number of localities in the region had expressed an interest in "moving forward in shadow form at the earliest opportunity".
Sohail Munshi, a GP partner in east Manchester and chair of the GP federation Manchester Primary Care Partnership, which covers 91 practices, said discussions were happening across the region on future provision models.
Dr Munshi said: "The plan is that between now and the end of March discussions [around potential shadow working from April] are happening in Manchester.
"We are meeting weekly in each neighbourhood to discuss all of the issues, including contractual issues, new service delivery ideas, how we might work with each other and whether some practices might want to adopt a new shadow contract."
"These discussions, at varying scales, are happening across all of Greater Manchester.
"It's fair to say that it won't be clear until the end of March who will be ready to be the early adopters, in taking on these shadow contracts."
He added: "We have had feedback that what we are doing is influencing the national work [on the national MCP contract].
"We see it as a way of improving care for patients to bring services out of hospital and look at providing primary care and community services on a neighbourhood level and therefore closer to home."
Source
Information provided to HSJ