"Diagnostic review" into Coast West Sussex CCG's governance
Commissioners told to be less "reactive" and show more "gravitas and grip"
CCG chair says group has "made steady progress" since the review
A struggling clinical commissioning group was told it needed to show "stronger evidence of gravitas and grip" and move away from a "reactive and negatively critical approach" by an NHS England review.
The "diagnostic review" of Coastal West Sussex CCG was carried out by NHS England in early 2017 but has just been released to HSJ after a freedom of information request.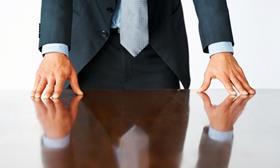 The report, dated March 2017, concluded that the CCG, which covers 500,000 people on the south coast, needed to "rapidly stabilise the challenged situation it finds itself in".
It said: "The breadth and depth of issues requiring remedial attention are significant and cover immediate, medium and long term timeframes in respect of leadership, planning, delivery, governance, workforce and external relationships."
The CCG was given legal directions by NHS England in March 2017.
The chief clinical officer and accountable officer at the time was Katie Armstrong. Governing body papers for late 2016 show she was on maternity leave. She returned to work early last year. In November, the CCG announced her intention to step down but she is currently still in post. A CCG spokesman said: "We have been considering options to cover the accountable officer responsibilities."
The report indicated the accountable officer recognised "the need for clear, urgent and potentially brave decisions". It said: "The diagnostic work heard a consistent message regarding the need for a stronger evidence of gravitas and grip backed by a clear consistent approach.
"The staff would welcome and embrace an enabling and constructively challenging environment rather than a reactive and negatively critical approach."
It recommended the CCG reviewed executives' portfolios, and current and required capacity and skills, including the appointment of a permanent chief financial officer. This post has not so far been filled substantively.
The report said an external facilitator would help the executives "consider their working patterns and style", and that more meaningful and regular staff engagement was needed to address "frustration and confusion".
It made a specific point about meeting preparation, saying "proactive planning rather than reactive confrontation" should be the norm.
The report said the accountable officer and chair needed to "urgently" improve relationships with partners including provider organisations. The CCG should consider whether those engaging externally had the right "gravitas and skill set", it said.
CCG chair Kieran Stigant told HSJ it was "working to address" its challenges and had "made steady progress".
He said: "We welcomed the review… Since then the CCG has taken a number of significant steps, including the appointment of an executive lead for stabilisation and transition, led a governing body programme to improve the way the CCG works, and engaged with our staff and membership.
"Some of the areas identified are not short term issues to resolve, and cannot be completed by the CCG on its own. We are working with our partners, including NHS England, to address these for the longer term."
The report also proposed a progress review be carried out in late 2017 but the CCG said this had not been requested by NHS England.
Source
Information provided to HSJ