Adam Doyle to take on leadership role at Coastal West Sussex CCG
He is already accountable officer of CCG alliance in the county
Latest appointment was at the request of NHS England
Six clinical commissioning groups in Sussex are to share an accountable officer from next week – at the request of NHS England.
Adam Doyle, who is already the accountable officer for four CCGs in the county, has been appointed to run Coastal West Sussex CCG, which covers a population of nearly 500,000.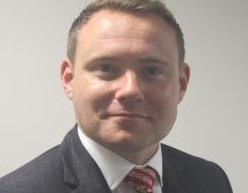 The CCG will not join the Central Sussex and East Surrey Commissioning Alliance at the moment but this is a possibility in future.
Mr Doyle is accountable officer for the four CCGs currently in the alliance: Brighton and Hove; Crawley; High Weald Lewes Havens; and Horsham and Mid Sussex. Mr Doyle will also lead East Surrey CCG, which joins the alliance on 1 April.
Last week, HSJ revealed Coastal West Sussex CCG had been criticised in an NHS England report for having a "reactive and negatively critical approach" and it was told it needed to show more "gravitas and grip." The report was written early last year and in November accountable officer Katie Armstrong announced she was to step down. The CCG has been given legal directions and will end the year with a significant deficit. Its forecast in January was a deficit of £22.3m.
Dr Armstrong has remained as the formal accountable officer – with an interim taking on much of the management role – but will now be replaced by Mr Doyle.
Coastal West Sussex will retain its own executive team whereas the other Sussex CCGs in the alliance have a unified management structure. Mr Doyle is also accountable officer for East Surrey CCG, which is joining the commissioning alliance on 1 April.
Mr Doyle said: "This is not something I take on lightly as I recognise the challenges faced by all six CCGs that I will be accountable officer for. However, I believe combining roles in this way is the right thing to do to give Coastal West Sussex CCG the stability it needs and to ensure the good work that is being done within the Central Sussex and East Surrey Commissioning Alliance is not disrupted or destabilised."
Felicity Cox, NHS England's director of commissioning operations in Kent, Surrey and Sussex, said: "This agreement will mean that Adam will provide leadership to Coastal West Sussex CCG to help it make the improvements that are needed as the organisation addresses the challenges it faces."
She also said discussions about the long term future of Coastal West Sussex were "ongoing" and one option could be joining the commissioning alliance if the governing bodies of the CCGs – which remain as separate entities – agreed.
Sussex's remaining two CCGs that are not in the alliance – Eastbourne, Hailsham and Seaford, and Hastings and Rother – are also run jointly.
Su Stone will become Coastal West Sussex CCG's clinical chair on 1 April.
Source
Information provided to HSJ