Coventry and Rugby CCG's "prescription ordering direct" pilot will save £8m a year, it says
NHS Business Services Authority interested in scheme's cost saving potential
Similar scheme adopted by Sheffield CCG and talks underway in Dudley
FINANCE: Leaders of a West Midlands clinical commissioning group have estimated that a pilot scheme designed to cut medicines waste will save them up to £8m a year.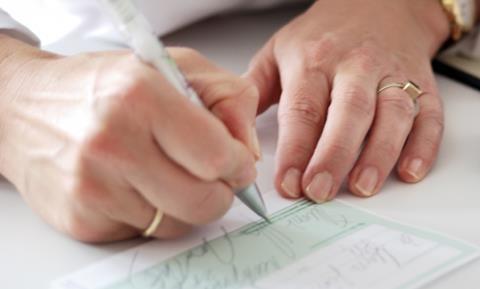 Coventry and Rugby CCG's "prescription ordering direct" scheme offers patients the option to order their repeat prescriptions through a phone line operated by the CCG's own medicines management staff.
The scheme, launched last July on a budget of less than £100,000, has also recently been adopted by Sheffield CCG, and talks are underway for a similar project to be rolled out in Dudley.
Where patients might have previously phoned their GP surgery to order a repeat prescription, they can now speak to a member of the prescription ordering direct team.
Currently 10 of Coventry and Rugby's 73 GP practices are involved in the scheme, which CCG leaders plan to roll out to include 30 practices by September.
In many areas third parties, particularly community pharmacies, can order repeat prescriptions on behalf of patients and carers.
When patients call the service they will also be able to discuss their most up to date medication needs and will in future be able to book appointments for medication reviews.
While the scheme is currently run by the CCG itself, commissioners plan to place the management of the service out to procurement.
Coventry and Rugby CCG head of medicines management Mark Galloway said the scheme had drawn interest from the NHS Business Services Authority for the potential savings it could make.
In one Coventry practice, the scheme resulted in a reduction of 15 per cent in the number of items prescribed over six months.
A CCG spokesman said if all practices in the Coventry and Rugby area had similar results it could save £8,021,263.
Mr Galloway said: "We estimated [before starting the scheme] that around 10 per cent of prescribing goes to the incinerator or just sits in people's houses.
"One of the issues we had with repeat medications was that community pharmacies had taken control of it in many respects. We estimated that 50 per cent of all repeat orders were done by the pharmacists, not by the patients.
"What the [prescription ordering direct scheme] has done has actually confirmed that. It's telling us that we have got quite a significant systems problem.
"That concerned us… were they actually checking whether the patient needed their medication?"
"Unless you've got a very good system of checking with the patient each month what they need then it doesn't matter who's ordering it. That 'needs' check has to happen.
"At the moment the funding [for the project] is coming from the CCG. Ultimately this will go out to procurement."
A CCG spokesman added that the organisation has yet to make a decision on whether to place the service out to procurement, saying that this will be decided at a future governing body meeting.
This story was updated at 2:00pm on 6 April 2016 to reflect new information provided by Coventry and Rugby CCG
Source
Information provided to HSJ